I have just returned from a 10-day trip to the Philippines. My purpose for this trip was to visit each of the 12 Bryce Homes Understand The Times has established there and to speak at a conference held for pastors and church leaders on the topic of Apostasy in the Last Days.
Click on any image to see it larger.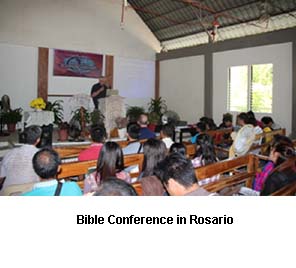 Bryce Homes Philippines was initiated in January of 2011 with just 3 Homes in the Malanday region of Manila. We now we have 10 Homes in Manila under the leadership of Pastor Richard Sorillia and his wife Bernadette.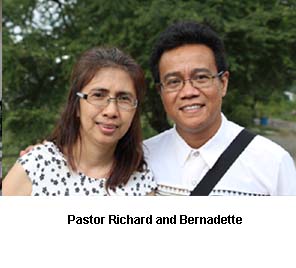 This past year we expanded the Bryce Homes program to the city of Rosario in the province of La Union by adding two more Bryce Homes. Our leaders there are Pastor Ruben Laoagan and his wife Janish. It was also in this location where the one-day conference was held.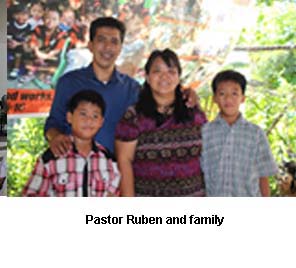 On the Sunday morning at Pastor Rubenís church, a special dedication was made for a Music Memorial Fund that was in honor of the late Peter Dyksman, a musician from Regina, Saskatchewan. The funding for this program made it possible for Understand The Times to purchase four guitars and one electric keyboard and provide music lessons for one year for a number of the children in Pastor Rubenís church. We have posted a video explaining this program in detail on our YouTube channel accessible from our web site.
https://www.youtube.com/watch?v=A01nt2WRhrg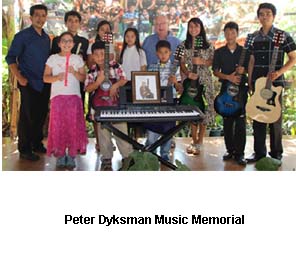 Pastor Ruben and Janish have a tremendous ministry to children in Rosario with several outreaches in this rural area in the northern part of the Philippines. It is in this region where we have plans to expand the Bryce Homes Philippines program in the near future. This will be done as churches or individuals partner with Understand The Times for approximately fifty dollars per month.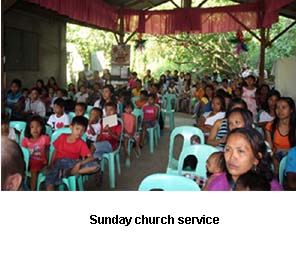 The Bryce Homes Philippines program in Manila and Rosario both were initiated by Understand The Times, providing funds for a childrenís feeding program that occurs weekly. As a result of these feeding programs, children and their families are brought into a church setting where they are taught the Word of God. Once the families become committed believers and regular attenders of the church, children are chosen based upon need and their commitment to Jesus Christ and become Bryce Homes participants.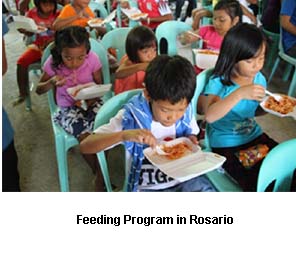 The possibility of making a huge difference in the lives of many poor and unfortunate children in the Philippines through the Bryce Homes Program is very real. Already dozens of lives have been impacted for eternity. This program would not be possible without the committed and selfless effort of our leaders in the Philippines who have sacrificed much to become dedicated servants of our Lord.
If you have ever considered helping support a child in the Philippines, we can guarantee that your investment through the Bryce Homes Philippines Program will be money well spent.