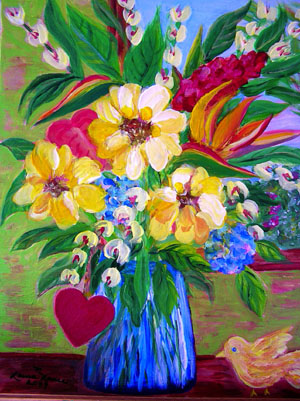 Jesus said… If you abide in My Word, you are My disciples indeed. And you shall know the truth, and the truth shall make you free. John 8:31-32
We get to know the True and Living God as we read and study His Word. The Word of God is our instruction manual as well as our love letter from the Lord. God will work through the Scriptures to separate the spiritual things from the soulish things. The Spirit of God in your heart and mind will allow you to say "no" to the things of darkness. The Truth sets us free from bondage.
For I rejoiced greatly when brethren came and testified of the truth that is in you, just as you walk in the truth. I have no greater joy than to hear that my children walk in truth. 3 John 1:3-4
I thought about how, as a small child, on one occasion my Mom looked me in the eye and said: "Tell me the truth, just tell me the truth". I was startled. "Wow… Mom is so serious… the truth must be very important", I considered. Little did I realize that one day many years later, something far more startling, would happen to me. It was that precious day when through His mercy and grace, I came to know the True and Living God and recognize the Truth of His Living Word. How glorious to know that I will spend eternity thanking, praising and worshiping Him… Hallelujah!
The entirety of Your Word is Truth, and every one of Your righteous judgments endures forever. Psalm 119:160
Monthly devotions are written by Robert and Laura Nance, musicians/artists gifted by the Lord. The current devotion features artwork by Laura and music by Robert.

You can view their website by clicking on the link below:
http://www.robertandlauranance.com
Control background music
"Timbrel And Dance" © - By Robert Nance