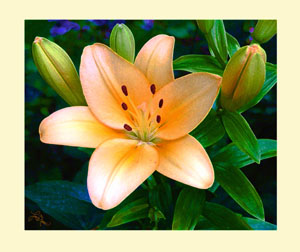 "The effective fervent prayer of a righteous man avails much." James 5:16
The Greek word translated "prayer" is deesis, which means to bow down. Fervent prayer is when we are continually, earnestly seeking the Lord God with all our heart. We need to pray humbly with a pure heart. Our hearts should be filled with the love of Christ. We need to pray passionately from deep within. Such prayer is powerful and effective and opens the door for God to do wondrous things.
Many times we pray without being in harmony with God's purpose. Our heart needs to be in harmony with God's heart. God is always ready to receive us and listen to us. Every moment of the day we can come into the presence of God through our relationship with Christ.
How awesome that we have a God who desires to guide, control and lead in every area of our lives. He will balance and bless everything beyond what we can imagine.
When you pray, do you yearn for God's will to be done? Give everything to God in prayer and once you are fully surrendered and desire only His perfect will for your life, you will be able to experience His peace which passes all understanding no matter which direction His hand is guiding you in. He may walk you through a sunlit garden or steer you through a dimly lit valley or pilot you up to a mountaintop. He wants to hold you close and embrace you in His love every step of the way.
Are you consistent, persistent and committed to praying? Prayer must be the "first" resort and not the "last" resort.
The Word of God instructs us to: "Pray without ceasing. In everything give thanks, for this is the will of God in Christ Jesus concerning you."
1 Thessalonians 5:17-18
Monthly devotions are written by Robert and Laura Nance, musicians/artists gifted by the Lord. The current devotion features artwork by Laura and music by Robert.

You can view their website by clicking on the link below:
http://www.robertandlauranance.com
Control background music
"Timbrel And Dance" © - By Robert Nance