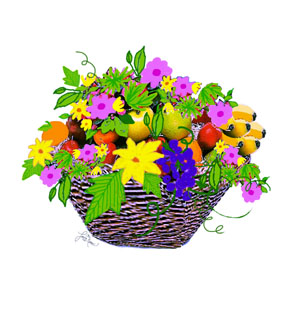 "I am the true vine, and My Father is the vinedresser. Every branch in Me that does not bear fruit He takes away; and every branch that bears fruit He prunes that it may bear more fruit." John 15:1-2
God the Father is the "vinedresser", Jesus is the "true vine" and the Holy Spirit is the "living water". We are the branches of the true vine. Jesus goes on to say, in John 15:4: "Abide in Me and I in you, as the branch cannot bear fruit of itself, unless it abides in the vine, neither can you, unless you abide in Me".
We cannot bear fruit unless we abide in Christ. Have you been abiding in Christ? Have you been listening earnestly and longingly for the voice of the LORD God? Have you been seeking Him each day? If so, have you felt the gentle loving touch of the Master Gardener as you walked along the garden path? Have you been reaping the benefits of His love and wisdom so as not to face the challenges of life in your own inadequate strength and ability?
While preparing a study relating to "The Master's Garden", I was typing Eve's response to God (Genesis 3:13). "And the LORD God said to the woman, 'What is this you have done?' And the woman said, 'The serpent deceived me, and I ate." My fingers somehow had moved out of place on the keyboard, and I looked up to see that what I had typed as Eve's response was gibberish. How appropriate - we need to be mindful that when we do anything, outside of the will of God, the results will be unfruitful; and our excuses, merely gibberish.
As we abide in Christ, God cultivates the soil and removes the choking, damaging and entangling weeds so that we can bear abundant fruit. God wants to create a clean fertile heart in each of us. Let us praise God as He does the pruning, as it is He who works everything together for the good for those who are the called according to His purpose. Rejoice! He is preparing you and me for the ultimate harvest.
"Blessed is the man who trusts in the LORD and whose hope is in the LORD. For he shall be like a tree planted by the waters, which spreads out its roots by the river, and will not fear when heat comes, but its leaf will be green, and will not be anxious in the year of drought, nor will cease from yielding fruit." Jeremiah 17:7-8
Monthly devotions are written by Robert and Laura Nance, musicians/artists gifted by the Lord. The current devotion features artwork by Laura and music by Robert.

You can view their website by clicking on the link below:
http://www.robertandlauranance.com
Control background music
"Timbrel And Dance" © - By Robert Nance