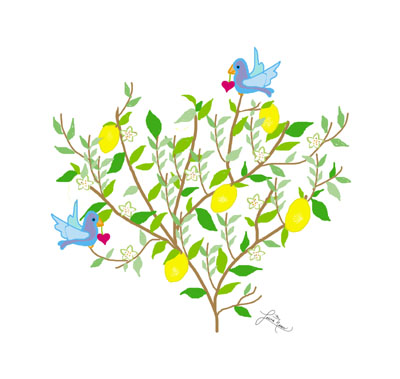 "He shall be like a tree planted by the rivers of water, that brings forth its fruit in its season, whose leaf also shall not wither; and whatever he does shall prosper." Psalm 1:3
A sign in the produce section of the grocery read: "Meyer Lemons". There was no mistaking the luscious, smooth textured, orange toned beauties which we had never seen displayed in a store until that moment.
I was reminded of the little Meyer lemon tree in our sunroom at home. It blossomed early last spring. Its gorgeous, pungently fragrant flowers then bore tiny beginnings of fruit, which to our disappointment would dry up and drop off.
Oftentimes, we may be blossoming in our walk with the Lord, offering earnest, heart rending prayer as sweet smelling incense to Him. We might be serving the Lord with gladness, but then allow the things of this world to divert our attention. We dry up… drop out. We do not bear any fruit.
The word "drop" can be described as falling from a higher place to a lower place. The word "dry" can be defined as thirsty, dehydrated, stale, or parched.
Is God still number one on your list of priorities? Spiritually speaking, have you fallen from a higher place to a lower place? Are you dried up, overcome by the cares of this world? Are you thirsting? Or, are rivers of living water flowing out of your life as the Spirit of God abundantly replenishes you?
The Word of God is overflowing with seeds of promise and hope. God's Word will naturally blossom and bear fruit as it takes root and grows in your heart.
Monthly devotions are written by Robert and Laura Nance, musicians/artists gifted by the Lord. The current devotion features artwork by Laura and music by Robert.

You can view their website by clicking on the link below:
http://www.robertandlauranance.com
Control background music
"New Morn" © - By Robert Nance