Just like shepherds need to be alert to protect their flocks of sheep, so too pastors need to protect their "flocks" of believers. However, this doesn't always happen - especially when many pastors look to a single pastor who, in essence, has replaced Jesus Christ. The Bible teaches that Jesus Christ should be our "good shepherd." When we put a man between Jesus and ourselves we are only asking for trouble.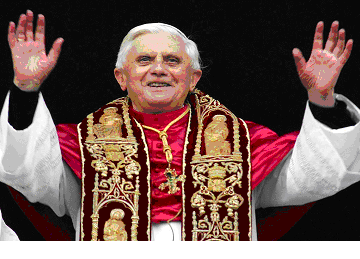 If there was ever a time for Christian pastors to be discerning about the invasion of false doctrine, it's now. In previous commentaries, we have been warning about this very problem. Apostasy doesn't happen overnight. It sneaks up, one compromising step after the next, and it is a symptom that something has gone very wrong. When many pastors are caught up in following one man and the decisions he makes, this can be the recipe for disaster and the beginning of a cult. Humans are humans, and God is God. Once more, check out history, men are fallible and can easily be misled. Pride is a snare that any one of us can fall prey to, and it is a dangerous trap that we should resist and flee from.
Elders are to be part of local church government, keeping pastors true to the Word of God. When elders are forced to be puppets, they are nothing more than objects of manipulation. God's design for true biblical leadership is abandoned for the "Moses model." Remember, Moses disobeyed God, and as a result, he never made it into the Promised Land.
How Is Calvary Chapel Being Led Down the Road to Rome?
The evidence is growing that Calvary Chapel discernment is fading away. Some wonder if this has something to do with the lack of discernment in the formative years of Calvary Chapel. If an organization starts out with no discernment and doesn't correct that, doesn't it make sense that it will not have discernment in the future? As we pointed out in an earlier commentary bad roots produce unhealthy fruit.
While many sheep are still blindly following what they believe is biblical Christianity, the influence of Rome on Calvary Chapel is becoming clearer every day to those who have "eyes to see." Those who do see what is happening are disheartened to watch the warning signs appear almost daily, and yet still there is silence from those who could speak up and make a difference. If you count up all the senior Calvary Chapel pastors, all the associate and assistant Calvary Chapel pastors, and all the Calvary Chapel youth pastors throughout the world, you are probably looking at nearly four thousand men. Yet, to our knowledge, not one Calvary Chapel pastor is publicly challenging the organization to whom they have placed their trust, their affiliation, and their commitment. We are not talking about private conversations going on behind the scenes – we are talking about public denouncement of deliberate apostasy. The silence of these nearly four thousand men is deafening, and the results of this silence is that many sheep are confused and being led astray with a false sense of security that everything is ok because their pastors say nothing.
Yesterday, in a discussion with a retired Calvary Chapel pastor, I was told that Understand The Times is confusing the sheep by presenting the evidence that apostasy is happening around them. Does this mean that we should ignore the facts and cover up apostasy by becoming silent as the others are doing?
When God showed Nathan sin, he went to David and told him. I am sure it was not easy for Nathan. Has biblical truth changed? Are we to cover our eyes and walk away and say, "all is well"? If that is the case, then we invite skeptics to show us the chapter and verse.
Please pray for the Calvary Chapel movement that the leaders would be like David and"see," repent, and speak up before it's too late.