David and Krista Meisner have been overseeing the Bryce Homes Ministry in South Africa for several years now. We currently have 8 Bryce Homes in SA. Many of the homes we care for are headed by elderly Grandmothers. Two of the families have young girls with physical disabilities. There are approximately 14 children and youth that are being assisted by the programs and 5 elderly women.
Each month Bryce Homes provides food parcels for each family. This includes 10kgs of rice, 7kgs of potatoes, 5kgs carrots, 7kgs onions, oil, and soup flavoring. We also assist families with medical appointments if a doctor is needed. We help with education as well and assist with school fees, and uniforms as needed.
Our ministry in South Africa also includes feeding programs. We are currently running a feeding program in Quarry Heights that feeds approximately 500 bowls of porridge a week and 600 bowls of soup each week to children. This helps them before and after school. We also have started a second feeding program in Khabazela where we feed approximately 300 bowls of soup each week.
We believe strongly in preaching the Gospel and teaching the truth of God's word. We have church services every Sunday, Monday, Tuesday, Thursday and Friday in Quarry Heights where the Gospel is preached. We also run an after school program where we help kids with their school work but Christ is still the center of it. We do outreaches and events in the community with the purpose of sharing Jesus.
We are in the process of obtaining land in the community. We have a plan to build a church using shipping containers. It will be a multipurpose building that can be used for all our programs including sewing classes and a garden project to help the community. We have raised up local leaders who are running most of the programs and have a heart to reach the community with the Gospel.
Currently most of our feeding programs are sponsored through a corporate donor but with recent meetings we have had with them we are not happy with the pressure they are putting on us and feel if we continue to receive funding we may be forced to compromise our Christian witness. We are not willing to do that so we are looking for ways to raise the funds to continue without them. We would ask you to pray with us for wisdom in this. Our first priority is to teach the word of God and lead people to Christ.
One of the young ladies in Bryce homes has had multiple hip surgeries and has struggled getting to school. We are excited though, that she just found out she has been awarded an internship type program. It is a business administration course with on the job training. She will receive money for her transport so it is a great opportunity. We praise God that he has brought her through such difficult circumstances!!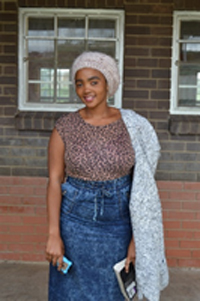 Some of the additional needs we have right now are as follows. We have two people from Bryce Homes who are having problems with eyesight and will need eye exams and possibly glasses. We also have one family that needs assistance with roof repairs as termites have destroyed the rafters.
THANK-YOU to all of you who support the Bryce Homes program. The assistance given to families has made a lasting impact and helped them as they grow in their faith. Showing God's love in practical ways, not just saying "God bless you" but actually improving their situation, puts our faith in action (James 2). James 1:27: " Pure religion and undefiled before God and the Father is this, To visit the fatherless and widows in their affliction, and to keep himself unspotted from the world."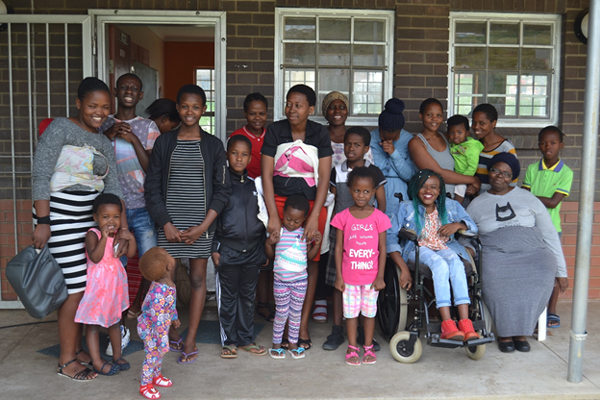 Some of the families in Bryce Homes South Africa