to God no matter how hard our problem is and that we should not forget to thank Him for all the blessings that He gives us.
Kailyn, 7 years old. She also claims that she has learned the importance of always singing Christian songs. In addition, a special child continues to attend our Bible classes in the Bacani outreach. Mark John enjoys singing time and Bible story telling. Pray that his family would come to know Christ as their Savior.
At the Palaruan Compound we are encouraged to see the children attending our Saturday class to be very diligent in doing their house chores early in the morning so that they will be allowed to attend the class.
Please pray that the parents would see their need of the Saviour as well.
In all things, we give God all the glory and praise. Praying for you that you will continue to be in good health and serving the Lord until He calls us home.
Hebrews 6:12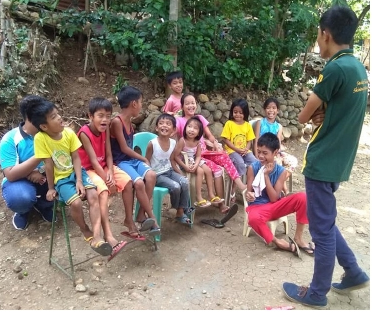 Sincerely Yours,
Pastor Ruben