Bryce Homes Mexico
Year End Report 2017
We continue to serve as liaisons for Bryce Homes Mexico in the States of Tamaulipas, Jalisco and now in Guerrerro. We partner with trusted Pastors whom we personally have known for many years and have witnessed their labor of love in God's Kingdom. We hear from these pastors that the families being help are not only grateful but encourage in their personal walk with the Lord. Our small church continues with a thriving children outreach program. Most of our kids come from lower income, immigrants and dysfunctional homes.
We greatly appreciate having the privilege to work with Bryce Homes International. May the Lord continue to prosper those who so graciously give to lend a helping hand.
In His Service,
Pastor Greg and Ana Yacobian
Feeding and Evangelizing at the border city of Reynosa, Mexico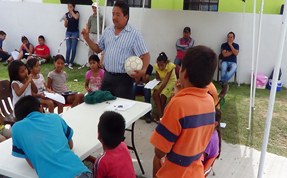 Pastor Victor and his wife Mary faithfully continue with their Saturday's Lunch and Bible lesson program with the poor and disadvantaged youth in their community. They now have 30 + children meeting at a neighborhood playground. They rely on the faithful support from Bryce Homes to continue ministering.
Bryce Home at El Calvario Church, Reynosa Mx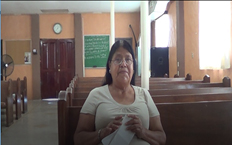 This widow cares for her 14 year old granddaughter. She has faithfully follow the Lord for 30 years. She has been diagnosed with diabetes. She is truly grateful for the love offering she receives to help with her needs.
Bryce Homes at El Baratillo Church, Saltillo, MX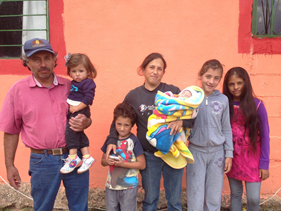 This beautiful Christian family love the Lord! Lupita continues to homeschool since the closest public school is too far away. She also likes teaching her children from a Christian Curriculum. This is the whole family. Javier and Lupe, Gaby 13, Sofía 12, Paco 8, Priscila will be 3 in January and Baby Mariana.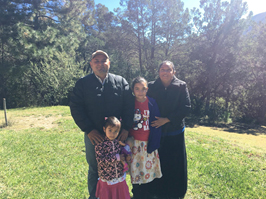 Jorge and Lupita ~ Dayana 11, Sarai 6 and new baby!


Jorge is the right hand of the Pastor in his church at el Baratillo, Mx. They live in a remote area where schooling is not available. They homeschool their girls with the help of Bryce Homes.
Bryce Homes at Guadalajara, Jalisco area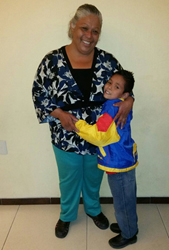 Rachel is a widow caring for Francisco age 8
She is active and faithful in the church
2 Homes supervised by Pastor Ricardo Rogelio Navarro of " Iglesia Dios de Gracia" (God of Grace Church)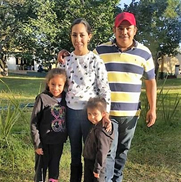 Abraham and Corinna
Both are faithful to the church. Corina leads the ladies' prayer group.
Arellys is in the 1st. Grade and Dania is in preschool
Bryce Homes at Acapulco, Guerrero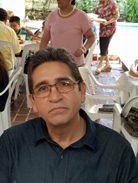 Pastor Hector Manuel Carranza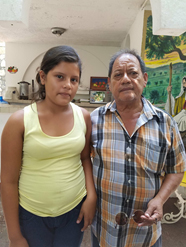 This member in Casa de Oracion Church has been diagnosed with a terminal brain cancer. She is unable to work and care for her daughter. The church has been providing for the basic needs. The government gives her medical care.