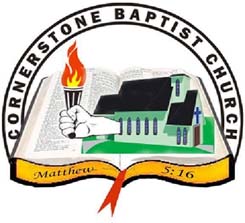 February 23, 2017
Dear Bro. Roger,

Greetings in the Mighty name of our Lord and Saviour Jesus Christ.

It is our joy to inform you that our three Bryce Homes scholars are doing well in their class academic standing. Joan Fabros have improved from being the top 5 student in her class to top 3. The same is true with Mark Benson Agting. He is now top 10 in the class. Angeli Nicole Gache has maintained a grade average of 84% from first grading to third grading periods. Considering that they are in public schools, where classes range from 50-60 students in a class, their efforts in earning high academic marks are highly commendable. In their words, "At least this is how we can show our gratitude to our sponsors." To further encourage them to reach their highest potential, we have agreed to reward their efforts should they end this school year with honours and citations.
We do continue to provide their school expenses which include monthly allowances and fares, as well as monthly supply of multivitamins to keep them strong and healthy. But the most important is that, being a scholar of Bryce Homes makes them a worker of the church as well. They are encouraged to invite their friends to church and assist in the outreach programs where Bryce Homes have a feeding program. The same applies to their mothers. We hope that by doing so, they will become immersed in the work of the Lord as a family and be used of the Lord to reach out to their unsaved love ones, young as they are. We pray that they will want to give their lives to serve God later on and be a good testimony of God's grace and faithfulness.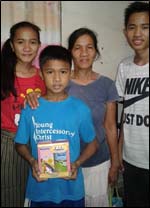 Furthermore, we thank you for your continued support to our church music ministry through the Peter Dyksman Memorial Music Program.

The training of the youth at Cornerstone Baptist Church-Baguio City have also commenced this month of February. Banduria and guitar lessons are ongoing every Saturday night.
We are also in the process of making a cabinet to house our instruments in both churches – Rosario (La Union) and Baguio City. This will help preserve our instruments for longer use, especially since we foresee training other young people in our mission church at Bayambang, Pangasinan later this year. We do pray for a prolonged use of these instruments to help the young people we minister to better appreciate the use of music in worshiping the Lord.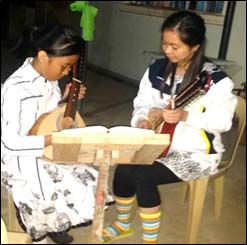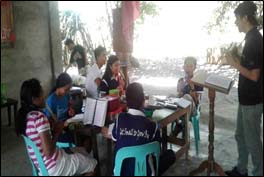 "In all things we do, let us do them heartily as unto the Lord and not as to men."
TO GOD BE ALL THE GLORY!
In behalf of Cornerstone Baptist Church family, I thank you for your partnership in this ministry.

Sincerely Yours,
Ptr. Ruben C. Laoagan

Email This to a friend
One Time Donation to Bryce Homes Philippines


Donate $10.00 Monthly to Bryce Homes
Philippines



Donate $25.00 Monthly to Bryce Homes
Philippines


Donate $50.00 Monthly to Bryce Homes
Philippines


Donate $100.00 Monthly to Bryce Homes
Philippines


Donate by mail
To Bryce Homes
Kenya
By sending a check or money order to:
Understand The Times. International
PO Box 27239
Santa Ana, CA
U.S.A.
92799
Or
Understand The Times, Canada
PO BOX 1160
Eston, Saskatchewan,
Canada
SOL 1AO
Credit Card donations by fax
To Bryce Homes Philippines
:
Donors who would like to donate by credit card (Visa, MasterCard, American Express and Discovery) can fax Understand The Times at 714-957-3899 and provide us with the details of your card, the amount and the way you would like to donate.
To donate by fax with a regular monthly gift or a one-time donation, please click on the Fax Machine below. When you go to that page, you will see an icon that says "Print This Page". Click on that icon and it will print the form on your printer. After printing the page and then filling it the blanks, please fax it to the number located on the Fax Transmittal form.