Greetings in the name of our Lord Jesus Christ.
I praise God for his wonderful hands to protect and care for us through a very critical situation in our place. And thank you all for your prayers and help only by which we could manage our daily living even with our church members.
Our Thanks
By His grace we now live safely in our village Lukpe, and we could have the church meetings on Sunday and dawn prayers. More grateful that we could have shared victuals like rice bags, oils, and some other needs for food out of what you have helped us through Elisha and Habakkuk as regular support and relief funds. For that the villagers also have expressed their thankfulness to us and you and it creates more chances to evangelize to them even those animists families in our village.
Our situation
Mindat town (Where BH 4 and 9) is presently calm but no peace, only few people are back and living in. Our houses in Mindat were robbed and good clothes and blankets and all what they wanted were taken. This time we could go to Mindat but the check gates are builded at every way out from the town and checked us strictly. We can buy our needs only from other towns farther than Mindat which take more times like two days. We have deleted all photos in our phones which can be doubted by the military for going out to purchase anything and therefore I just herewith attached only some of our pictures.
-Please pray for peace that we can serve safely
-Please pray for good health as we (almost all) suffered covid and seasonal flue now
-Please pray for the spread of the Gospel among our people
-Please pray for spiritual growth through this critical condition.
We pray for Roger and Tom and for all donors towards the ministry.God bless all for his glory.
Thank you all for all your love and care.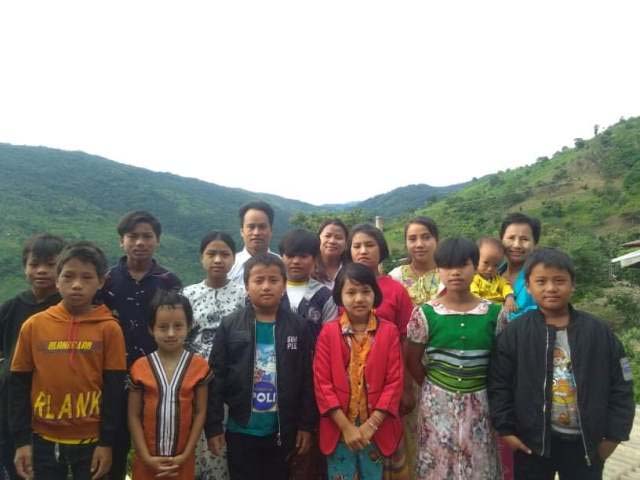 Bryce Home 4

Church Building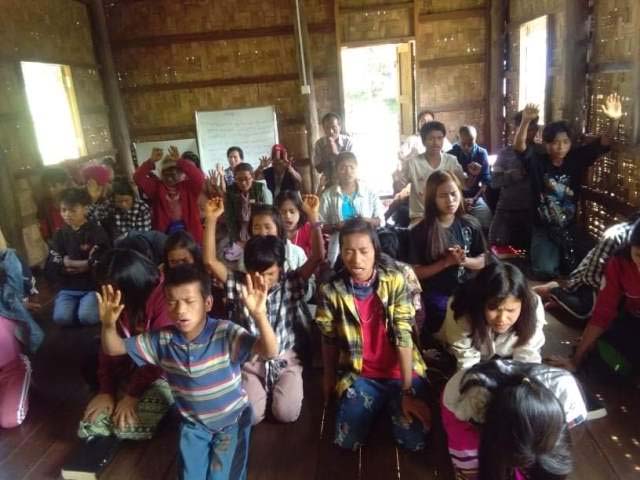 Prayer and Praise