Greetings in the name of Jesus. Following is an update from Bryce Homes 4 and 9 in Southern Chin state.
We praise God for the ministry and activities in Chin state of Myanmar. Andrew and his brother Ling Khaw Ghei are the leaders of the Bryce Homes located in this region. Andrew (BH4) is in Mindat and Pastor Ling Khaw Ghei (BH9) is located at Luk Pe village where the majority of people are animists and Buddhists.
God has been blessing and using these two homes for the last 9 years. Beginning with the lives of the children from the two homes and some other children in the area, the light of the Word has been profoundly accepted and Christianity extended in the area. These children are given godly care and trained with the Word of God.
The pictures below show how they work very hard for their livelihood. At first $100 dollars was given to Andrew followed by $500 for growing the Elephan Yum seed plants. They have been trying to do the work and now they have produced plenty of seed. They expect to receive about $1,500 this year for their efforts. They are expanding the farm this year to try to produce more in the future. They have tried various ways to work towards self-support. They planted star bean trees and other plants. The Elephan Yum seed plantation is most successful.
Please continue to pray for the work of God in Mindat and Luk Pe village so that the ministry brings forth much fruit in lives for God's kingdom.
Yours in Him,
Habakkuk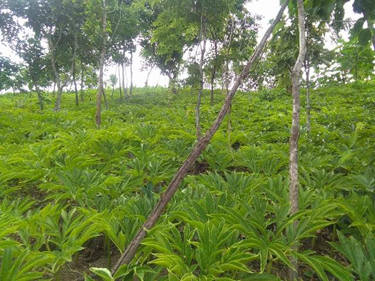 Elephan Yum field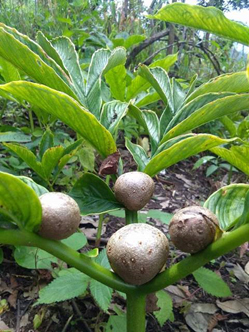 Elephan Yum fruit on plants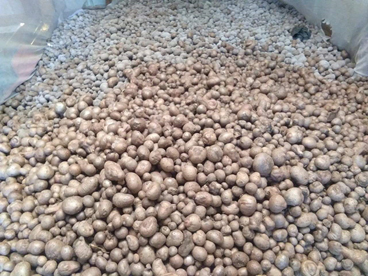 Harvested Yum fruit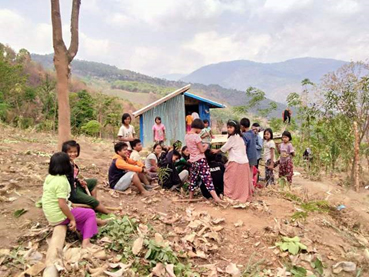 Children working on farm