Dear UTT supporters,
We praise God for His wonderful protection and guidance throughout each day. I would like to express my heartfelt thanks to everyone who has been involved in the ministry of UTT. We pray that God will continue to bless each one for His glory.
Currently, we care for 19 boys and 26 girls, including our own 6 children. In total. The Lord has entrusted us with 51 children. The monthly financial support that we receive from UTT is important for us. We use it for house rent as well as other needs.
The children are from different backgrounds. Some are from Buddhist families; some are from Animist families and some are Christian. There are some children who are unable to follow school discipline and at home as well. Sometimes, as parents, we are called by their teacher from school because they are breaking rules.
However, no matter who they are, we believe that the Lord has sent them to us. So, our commitment is to train them to be good followers of Jesus Christ.
This year we have faced difficulties financially, even sickness like Dengue fever and the common cold. The challenges come one after another, but the Lord graciously allows us to overcome them.
Please pray that we might be able to continue the work set before us with the Lord's strength till the end and to be able to train the children in His way so that they might be good witnesses of Christ for their hometown and people.
Two testimonies:
1 . Aisawng
He was born and brought up from a Lahu Buddhist family. He was brought to us in 2014 by his parents and was registered in Grade-5. At that time, he was 11 years old, but he did not know how to read and write. So, he had to start again from Kindergarten.
After six months with us, he accepted Jesus and shared his joy and peace in his heart with others. When his parents heard that news, they did not want him to go back to Bryce Home 11 after the summer holidays. However, he came back because he was strong in his faith. He now has become a leader for Bryce Home 11 family prayer meetings.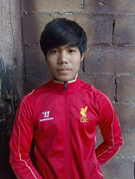 Aisawng
Stephen
His father is in the Burmese Army. He was born and brought up on the army campus. Before he came here, he was in Grade 8. Society influenced his life badly and he used drugs and stole in times of need. The Lord turned his life from all his bad habits and now he has become a reliable person and is a leader of all the boys.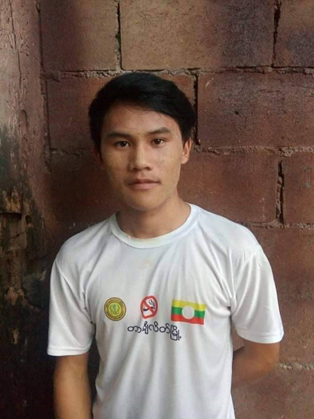 Stephen
In Him
SK Lian
Bryce Home 11, Myanmar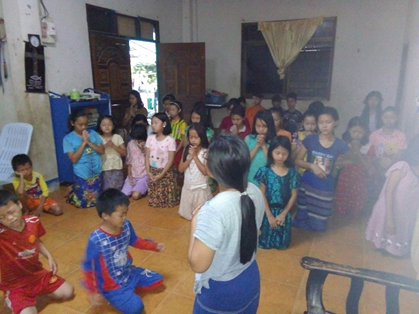 Family prayer meeting