Dear beloved in Christ,
Greetings in His name. I hope you all are doing good under His care.
I praise God for the privilege to have been able to make a mission trip to Luk Pe in Mindat township last week. We left Yangon on the 23rd and returned back on 30th of the month.
We first arrived at Mindat where Bryce Home 4 is located and together with all the BH 4 children we continued right away to Luk Pe village where Bryce Home 9 leader Ling Khaw Ghe is pastoring.
Thank you all for your help, prayers and the many ways you have been involved in such an important ministry for God's kingdom sake among the people in the rural areas. We were warmly welcomed by the villagers.
We were six people who made the trip: Lin Tun from Dawei, Habakkuk from Bryce Home 5, Mama, Zin Ko Htet, A K Phaw and Sa K Phaw from Bryce Home 3 in Yangon. We had a good time teaching the Word of God day and night to about 40 adults. We also preached to about 30 children two times. God blessed the time we spent teaching His living Word as some new believers were baptized after they made a true confession. Some of them were from animist background and some who were from among the church members.
Please continue to uphold us in your prayers for these people who were uncivilized and spiritually blind. God has enlightened the people through His Word.
I will write later about the activities of Bryce Homes 4 in Mindat and Bryce Home 9 in Luk Pe in a separate report.
Thank you and God bless all for His glory.
Yours in Him,
Habakkuk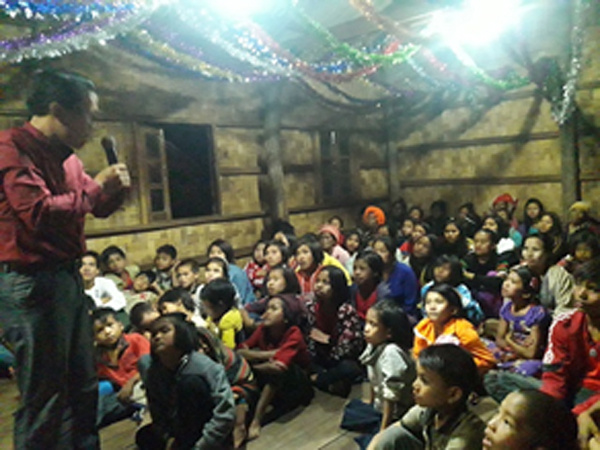 Teaching at Church service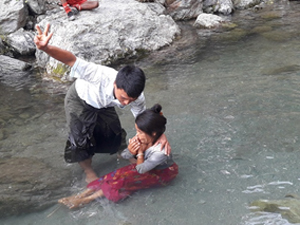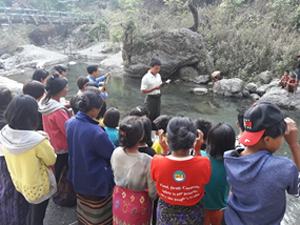 Baptism Service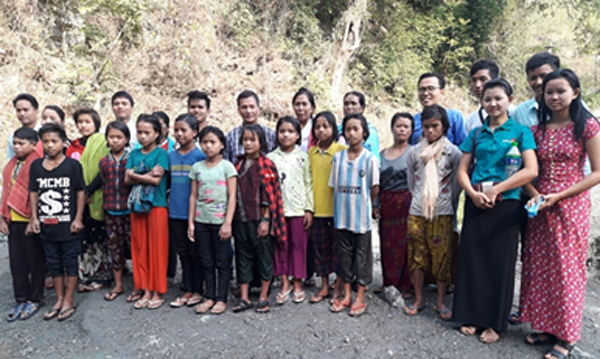 Mission team with New Believers