Dear Understand The Times supporters,
It is a great privilege for me to share with you the wonderful works of God in Myanmar and the Bryce Homes mission works underway there.
By God's grace, Pastor David, Ting Tan Tun, Angam and myself made a 9 day trip to Tachiliek, May 13-21, 2019. We had Bible Training at two places. The first one was at Chin Baptist Church where SK Lian (Bryce Home 11) is serving the Lord as assistant pastor. And the second one was at New Bethel village where Timothy (Bryce Home 12) is pastoring the church.
On Sunday, we divided and went to four different churches. I preached at the Army Camp where Brother Siana is pastoring. The whole day was filled with worship services. By the grace of God, I preached 8 times on that day. There was good concentration and there was good response to the Word we preached.
The Lord brought us there at a time when Solomon's family was in need of help and encouragement. They experienced a serious motor bike accident. A car hit them on their way to Sunday school ministry. Their two children were protected by the Lord and nothing happened. Solomon was slightly injured but Elizabeth was in serious condition. Her two legs were broken. But they could praise God for their lives were spared. They are really in need of prayer support.
On Monday, Pastor Ting Tan Tun and Angam went to Chaingtung and Pastor David and I went to Chainglat town where Judah is serving the Lord. That is 8km from the village called Nam Ngawh. In fact even though Judah did not have a plan to be a pastor, the Lord gave him good favor and the people chose him to be assistant pastor at their village church. He always goes to his village with his whole family every Saturday night and Sunday morning. We feel that walking along side with them is a great blessing as we had the privilege to encourage them to stand strong with the Word and to go forward in every situation.
Please continue to pray for them and for the Tachiliek mission activities. May God continue to bless you all for the extensions of His kingdom.
Yours in Christ,
Elisha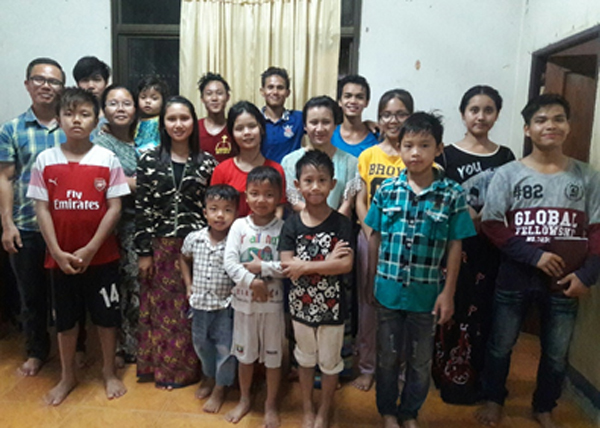 S.K. Lian – Bryce Home 11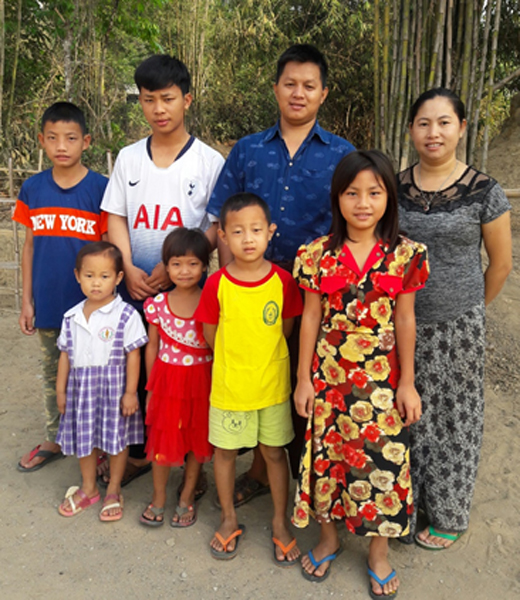 Timothy and Phoebe – Bryce Home 12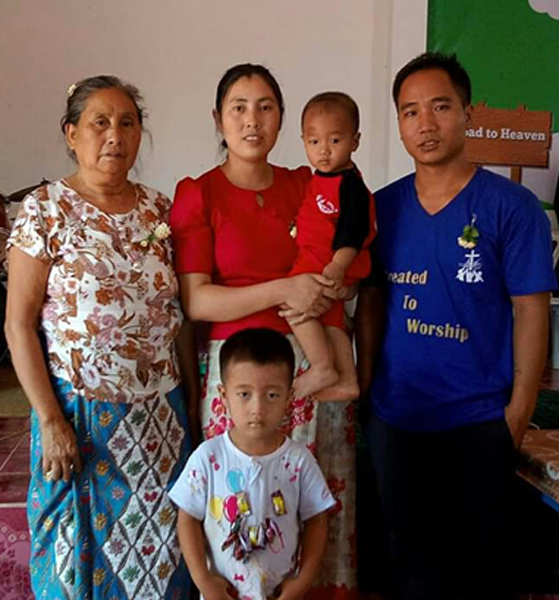 Ali Juju – Bryce Home 13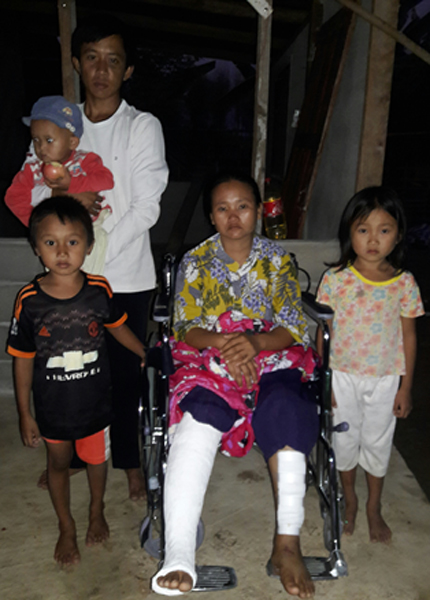 Solomon – Bryce Home 14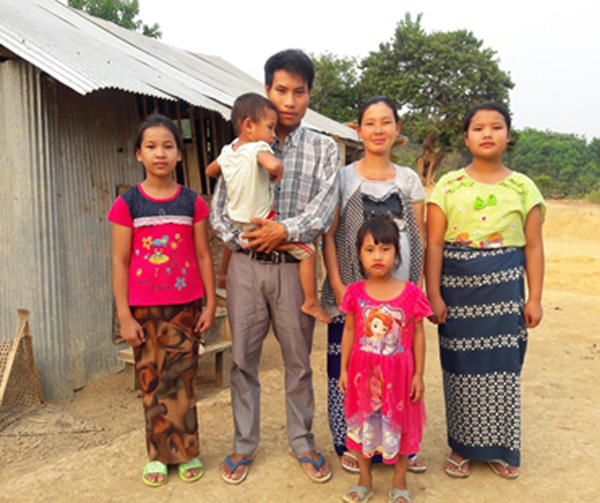 Judah – Bryce Home 15