Dear Understand The Times supporters,
I greet you all in the name of our Lord and Savior Jesus Christ.
First, I praise God for giving us the precious opportunity of serving Him.
Second, I thank God for using UTT and all the supporters so that we can continue this God given ministry. May the leading hand and blessings come upon you richly.
Your financial support is always very useful and precious. Through it, we train many children to come to know the Lord and provide them both secular and Christian education. Besides that, they are protected from drugs and alcohol from the locations they come from. We have a hope that these children will be used greatly to share the Gospel to their hometown and that it will spread to the whole country of Myanmar to provide future leaders of our society and country. Thank you once again for your important part in this precious ministry.
This year some of our children have been baptized because of their confession of faith in Jesus. And we had our first graduation service of the summer Bible training. We did this to certify that these children studied the Summer Bible courses faithfully and completed all the requirements.
In the current 2019-2020 academic year, we have 45 children. All of these things worked out because of your prayers and financial support.
Please continue to pray that my wife and I will have the God given wisdom to lead the children according to His way and so that all these children might be saved and good disciples of our Lord.
In His vineyard,
S.K .Lian
Bryce Home 11, Myanmar

Group photo – Bryce Home 11, Myanmar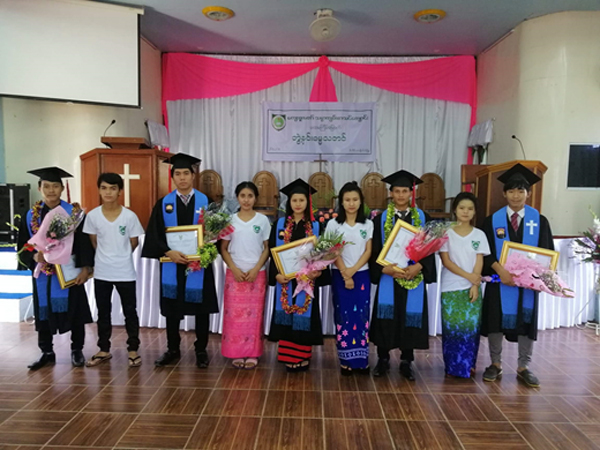 Summer Bible School Graduates