Dear Tom and Roger,
Are you in good health? We always pray for you. We hope that you are well. We are also doing well with our family, ministry and all the Bethel villagers.
I praise God for allowing us to work with UTT till today in the ministry. I also would like to give thanks to everyone who has been involved financially.
New Bethel grace Baptist church has extended an outreach ministry to our neighbors in non-Christian villages. We plan to expand to at least 5 churches within 5 years from now. Please pray for this plan.
Habakkuk and Elisha come faithfully to encourage us with the Word. This means a lot for us.
We also have opened a New Boarding School. Pheobe my wife is committed to train underprivileged Lahu children with Christian Education. We have a plan and purpose to train up many leaders for our people.
We have two pieces of Land. we sold one and built a good building at another one. Now, we have 20 students. This is the very special way we can serve our people.
1 Corinthians 15:58 Therefore, my beloved brethren, be ye steadfast, unmoveable, always abounding in the work of the Lord, forasmuch as ye know that your labor is not in vain in the Lord.
Getting involved in the Ministry is great privilege. Sometime, we face what we don't want to face. Whatever it may be, we don't want to change this precious ministry with any other things.
God bless you.
Yours in Him,
Timothy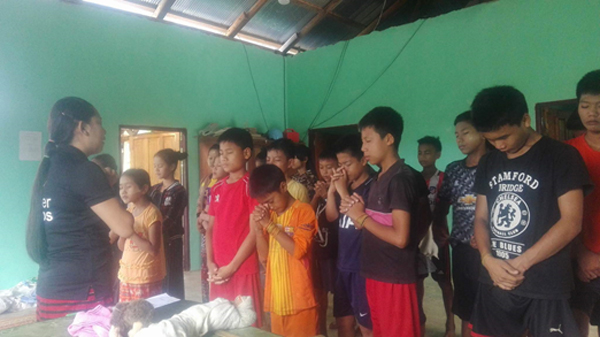 Children that Timothy and Phoebe Oversee