B
ryce Homes Kenya is a Program that feeds widows and orphans and the vulnerable in specific parts of rural Kenya. This Program has been a blessing to many households who could hardly afford a meal a day. A part from the continued feeding, the program occasionally build durable houses, clothe the orphans and address their health related issues by issuance of multivitamins since most of these widows and orphans live with HIV/AIDS. Currently the Program consists of 33 households each with averagely 4 orphan/vulnerable children
As we progress, we meet very touching testimonies from these widows and children. The cost of living has drastically been on the rise and famine has been occasioned by drought leading to livestock death and crops withering on the fields.
Widows and orphans in the Bryce Homes program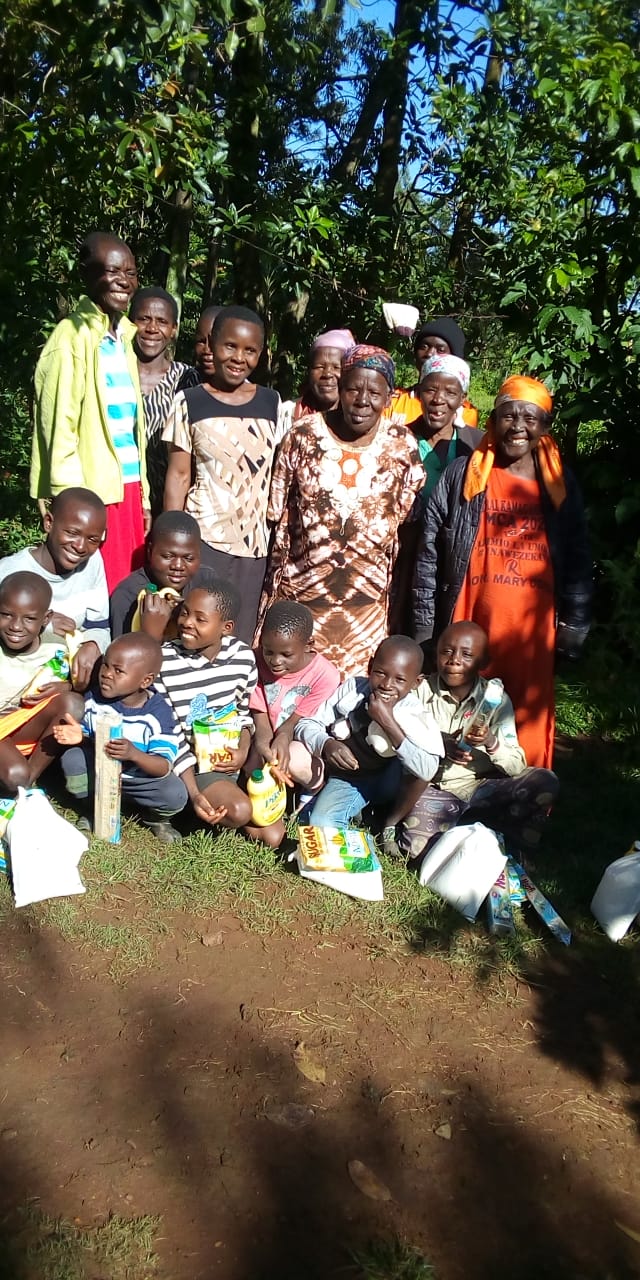 The drought situation in one of the rural village where Bryce Homes Kenya operate. Thousands are badly hit by famine. We pray for God to intervene for prices of foodstuff to become affordable.
Lewnida (BH #11) who lives in an extremely affected region spoke to us in appreciation of Bryce Homes Program. She says it has been painful to watch how households go hungry for days as others live on one meal a day. She says the food scarcity has been occasioned by lack of rainfall over months and the recently concluded elections in Kenya. As we traversed the rural villages to distribute food to the households under this Program, the faces we met looked restless, emaciated and weak people. Children are the mostly affected. This condition has further led to outbreak of diseases due to lack of nutrition.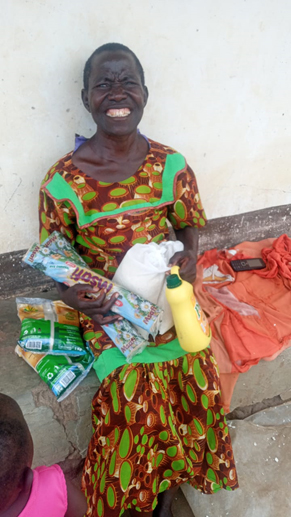 Children of the late Molly are looking happy. We always put children first in this program just as Christ loved them.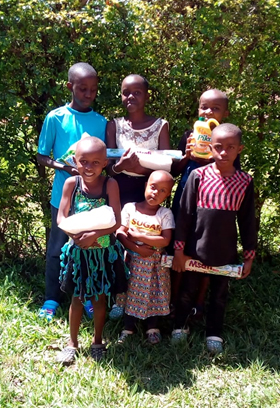 Despite most of these widows living with incurable diseases, the Program has sustained their lives through slightly improved nutrition. Every time we take their testimonies, they refer to their peers who were in the same state of health at the beginning and regrettably they have succumbed to the infections. It is for these reasons we continue to plead with the readers who give to sustain this Program. Moreover we continue to share the gospel of Christ to these rural residents and what Bryce Homes Kenya do is indeed ministering to their hearts.
Winfrida and her daughter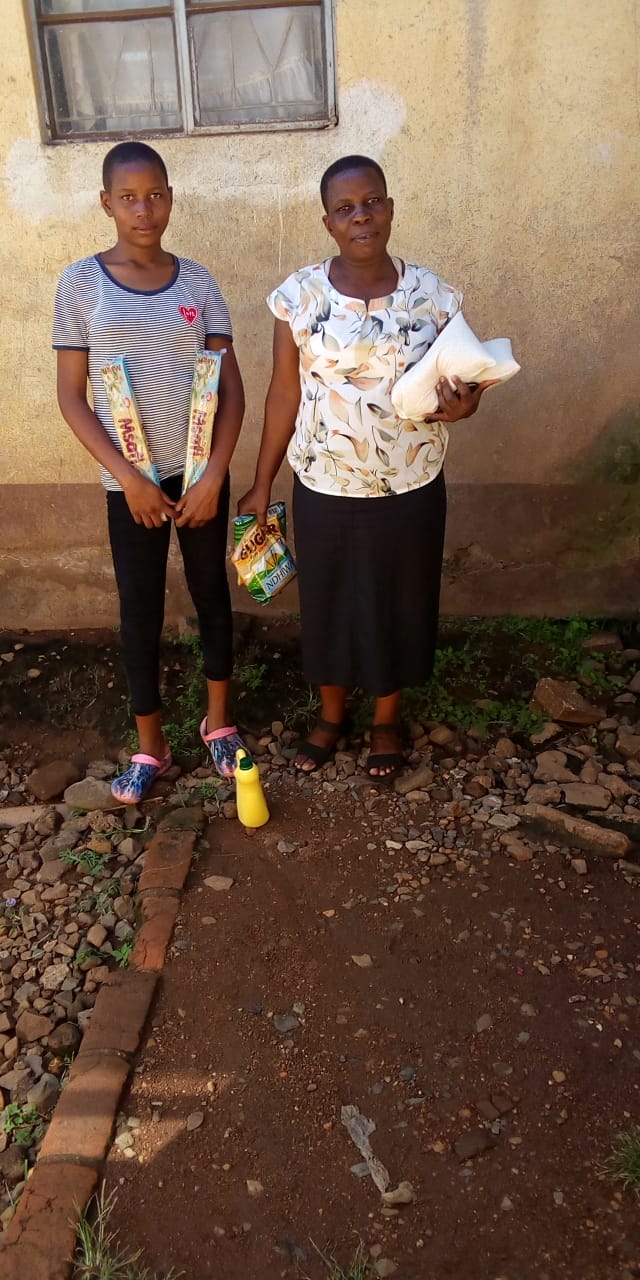 Bryce Homes children line up for water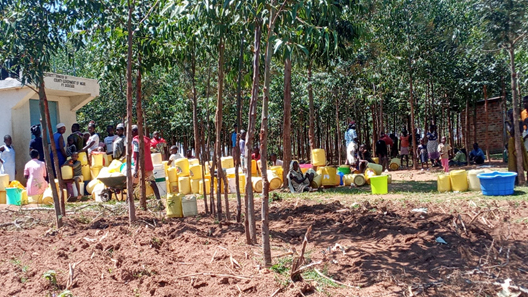 Pastor Lawrence with Pastor Achilla's mother