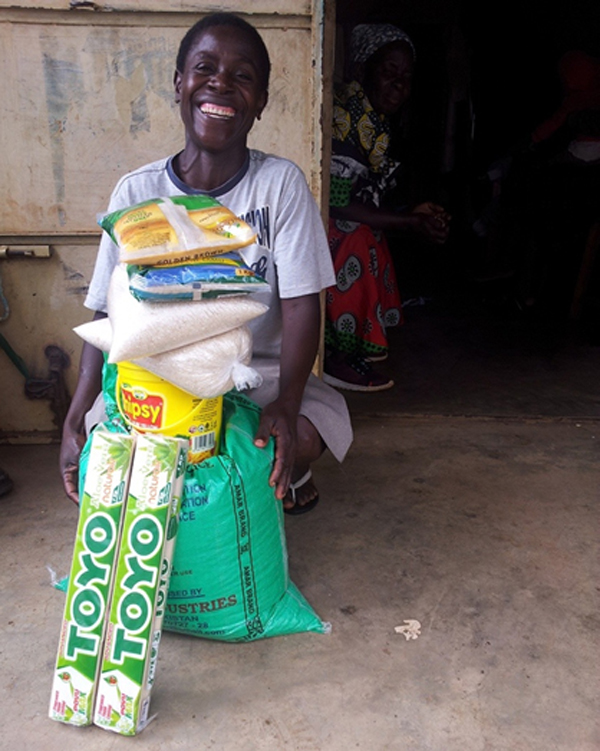 Jane (BH #29) in humongous joy as she receives Bryce Homes' Support
for the month of March.
This month the Bryce Homes widows in Kenya gathered in different groups from particular neighborhoods to share in the good things the Lord is doing. They in groups, reflected how loving their God has been in season after season through the wonderful provisions they constantly receive.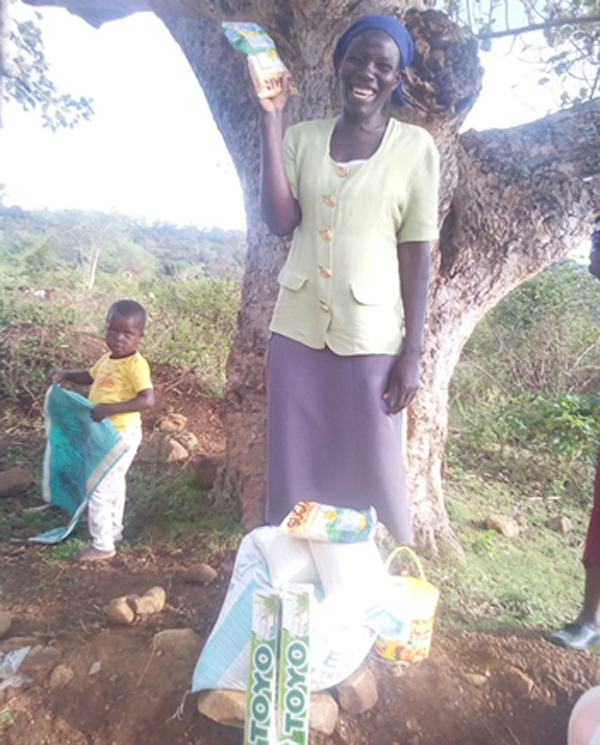 Terry's happiness is uncontrollable at such a time as this. She, as
well as other widows, were very excited and were grateful.
It was a time of joy and reflection as many mirrored their past devastated lives. Talk of incurable diseases, malnourishment, restlessness, family strife, stress and depression among many other related hardships were the other side of the story before the emergence of Bryce-Homes Program in Kenya. From one of the widows in this program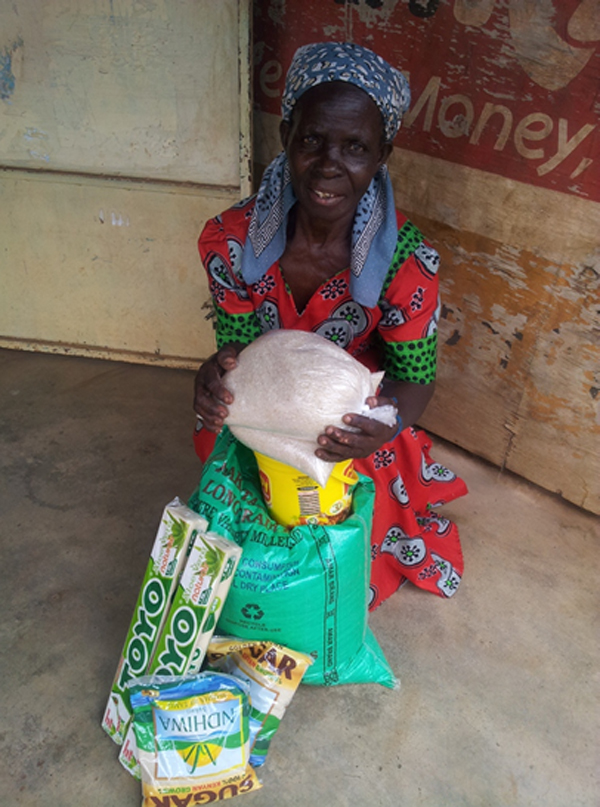 Elizabeth, BH # 27
Elizabeth, now BH # 27, it came out that her past life was characterized by permanent illness and that she had given up on life to the point of waiting for death. Today, Elizabeth exhibits good health and very much full of hope.

Children in these once devastated homes have since lived a rejuvenated life. This can easily be observed when we reach out to them every month and find them playing actively unlike in the past. Initially, we could find them gloomy with drooping heads under trees or at the veranda of old ragged grass-thatched huts. Going to school to acquire basic education was viewed as a luxury since they lacked motivation and resources due to abject poverty.

Spiritual counseling has since played a pivotal role in the lives of such homes (now Bryce Homes) as they thank God for this milestone. The involvement of servants of God
like Pastor Lucas and Lawrence has really been a blessing to the widows and orphans as they have helped rekindle their hopes in life.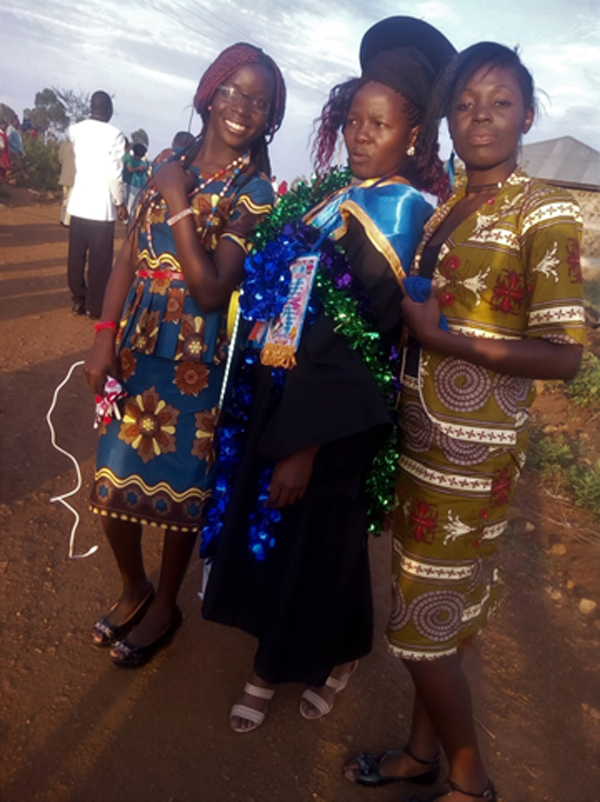 Evelyn is sandwiched by Christine and Lydia during the thanksgiving
ceremony. Evelyn is now a role model to the other girls
in the

Bryce Homes Program and in the entire
community.

Now it came to a time of song and dance as Evelyn, a daughter to Pastor Achilla got a grand reception at home following her graduation with Bachelors Degree in Education Science from a Kenyan University. The day was marked with words of wisdom from various professionals and opinion leaders from the Government of Kenya. Roger's written speech to Evelyn that was read by Lukio greatly moved the Chief Guest at the event. She challenged the leaders and the community to learn from Roger who whose letter motivated our children to embrace education. Also present was Lydia and Christine who receive support in form of college fees from the Bryce Homes Program.

In summary, Bryce Homes Program received applause from senior government leaders and the people were asked to embrace such programs sent by God to uplift the living standards of the poor, especially orphans and widows. Also, the idea of establishing the program to be self sustainable was highlighted by the government leaders as this would help reach out to as many needy as possible. To be precise, this month was like a Birthday to Bryce Homes Kenya.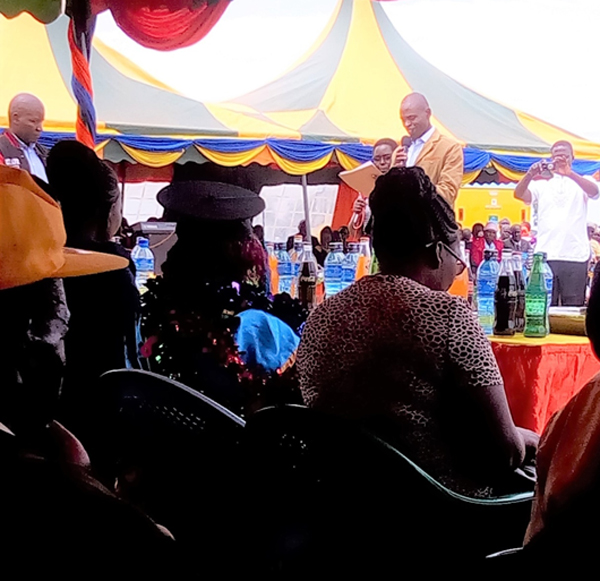 Lukio reads the congratulatory speech by Roger as the guests follow keenly. The government leaders present were overwhelmingly
touched and commended the Bryce Homes Program in Kenya.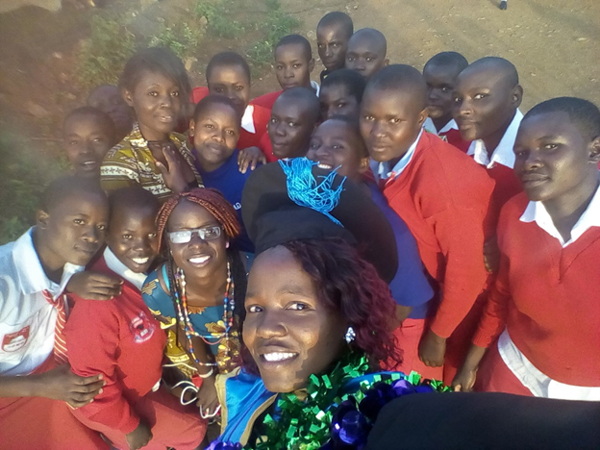 A group of girls, most of which are from Bryce Homes accompany Evelyn in a joint photo. They now look to her for counseling and a workshop in the month of April this year.