This month, our attention has been drawn to one specific small business opportunity activity under the supervision of Washington. Washington is the eldest son in Bryce Home 15.
Poultry keeping has been a challenging business opportunity for most of Bryce Home in Kenya. This is due to the fact that it requires basic poultry keeping knowledge which most of the widows in the program do not have. However, practice makes perfect and that is how Washington has managed to be successful in leading this program.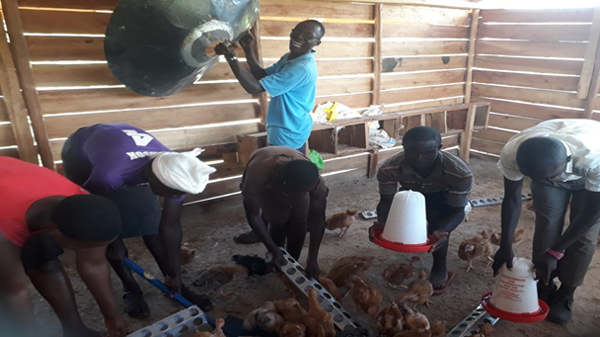 We thank God for the devotion that He has given Washington in order to serve widows in the Bryce Home program especially in the area of establishing this important small business opportunity. Pamela Smith, a missionary in Kenya, has been very helpful in establishing the property where the poultry program is located where Washington is in-charge. Children from other Bryce Homes have reached out to Washington and asked him to train them on how to do a poultry project at their Bryce Home.
The Bryce Home children are very industrious and look self-driven as each looks forward to establishing a similar project for their widowed mothers
About twelve of these children from the Bryce Homes have taken the training seriously and are enthusiastic enough to establish poultry keeping in their homes especially during this holiday when they are away from school. In the future we hope to have many more.
We also took time to interview a few of the Bryce homes in the rural area where Washington resides. All that were interviewed proved to be very interested in starting a poultry keeping program. They cited anticipated benefits of poultry keeping which include:
Production of eggs which can be used as food or sold to provide for the homes.

Sale of poultry to help generate money for school fees.

Organic manure from the chicken droppings for fertilizer
We are working on a possible plan to reach out to other widows with this lucrative activity.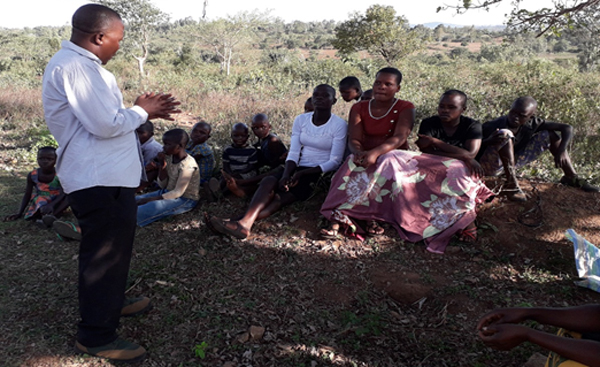 Instilling hope in children is a sure way of giving them a bright future.
Pastor Achilla describes to the children how it is profitable
to live a responsible life as a child/youth