The Bryce Home community in Kenya was again privileged this year to host Kevin Fox from Understand The Times Canada to travel to Kenya on a mission to assess the status of the Bryce Homes program. We were glad, as a board, to receive Kevin. At present, the program has 33 Bryce Homes who receive regular monthly support. There are four other Bryce Homes that were recently provided capital to establish a Small Business.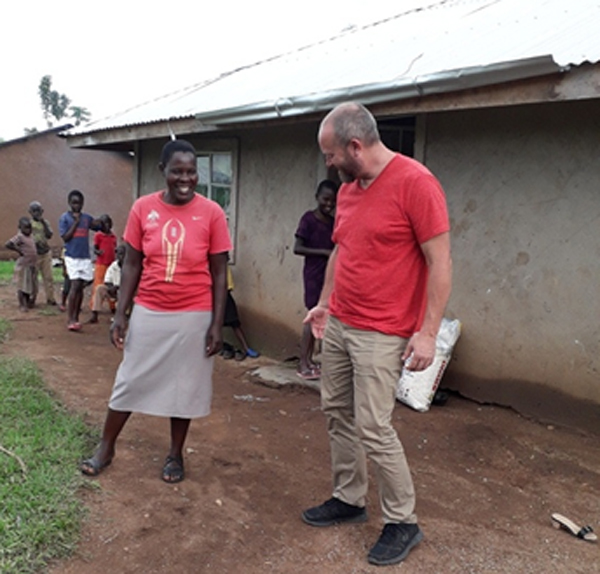 Kevin speaks with Phoebe at her doorstep. She is one of the
widows who have immensely improved under this program.
During this visit, it became clear there is a need for the Bryce Homes to become self-sufficient with time. This is recommended to take effect gradually beginning with one widow on a monthly basis. This was approved by the Board in Kenya and they realized that it would help the program to reach out to many other widows who need support because of their poor living standards. For instance, in the photographs below, the widow is an example of what many others go through. It would be wise if such widows are considered as those who have been in the program trace their pathways towards self-sufficiency.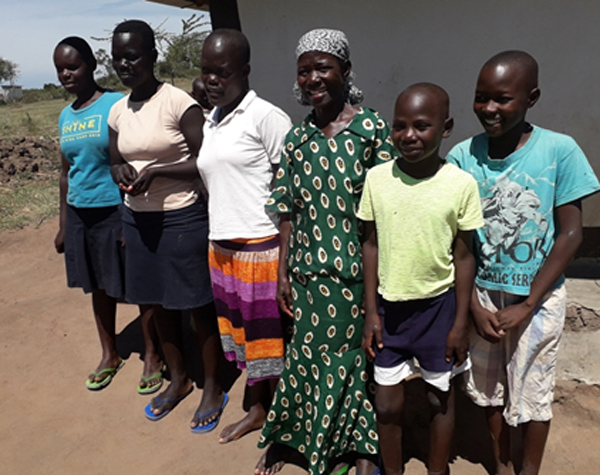 Lewnida with her children.
Children, especially orphans under the Bryce Homes Program, are currently home for the End of the Year holidays. This enabled them to widely interact with Kevin. Even though most of them were happy and glad for the continued support for their livelihood, some could not hesitate to share about their needy state in regards to school fees. Since the introduction of Bryce Homes in Kenya most of the children in such homes have grown and now enrolled in to High Schools for studies. In order to be sincere to them, the only assurance given to them was that we will pray with them for God to open doors for their education.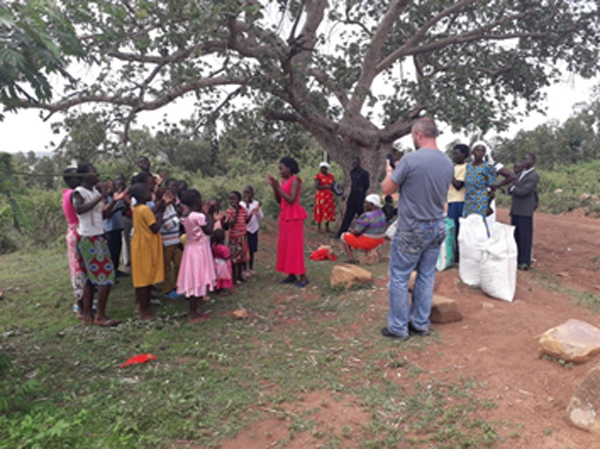 Children in this program always present songs whenever a visitor comes their way.
It was so shocking when we visited one region and found girls in that particular community subjected to forceful Female Genital Mutilation. This, according to the community, is a rite of passage but it is so inhuman. Many of these girls fled from their homes and sought refuge in a home of a pastor named John. Many others were hiding in the bushes as they had no home to rescue them. Six years ago, a similar traditional practice was being done in the area when Bryce Homes rescued a girl called Lydia. Today, Lydia is a university student and a role model for many courtesy of this program. We equally made a prayer for God to bring change in this community.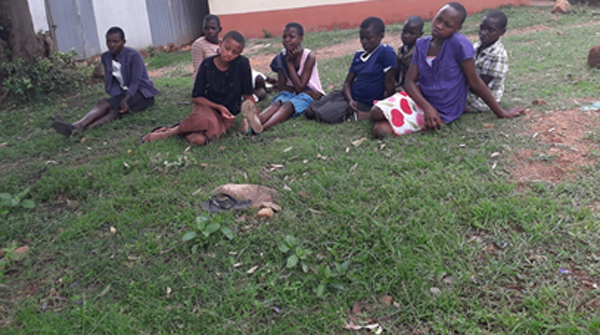 These children fled away from the FGM initiation and were rescued
by our intervention. Kevin interviewed them too.
Going forward, Bryce Homes Program in Kenya is working on a modality to establish at least one SBO for a widow per month to lead them to a self-sufficient future. This will help ease the burden and give room for many other widows who are equally in desperate situations. Already a number of widows have been interviewed and they have identified the kind of small businesses they are interested in.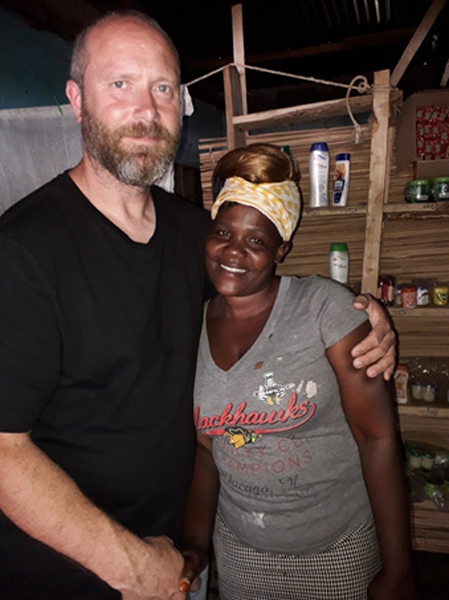 This is Josephine in her shop. She received support in form
of capital ($100) in September from Bryce Homes Program.
She is progressing well. This is the path we recommend
for other young widows.