This month, the Bryce Home family in Kenya is pleased to share real-life experiences under this program. In all the places where widows and orphans have been reached as the result of the Bryce Homes program, there is a high demand for many other needy families seeking assistance. Unfortunately, we have limitations since not all can be reached. Most of these families under the Bryce Homes program have improved tremendously in life. Children are going to school. Widows motivated by their Small Business programs are working hard since their hopes were rekindled by start-up capital. This is why many others living in abject poverty have asked to be included. We can only thank the Almighty God for the wonderful testimony that is proclaimed by touching the lives of the needy.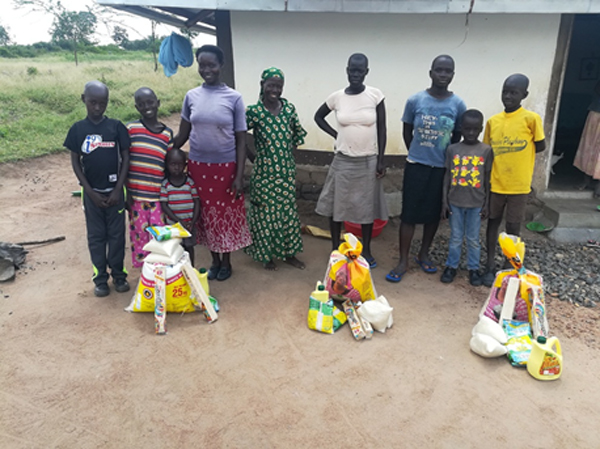 Bryce Homes have assisted neighbors to live in peace and harmony.
As we continue with the goal aimed at accomplishing the vision of this program, our focus this month was drawn to the school children who are partial and total orphans. While some of these families have their children in school, lately some have been hit hard by the prevailing economic hardships and hence their inability to pay school fees. Some of these children could be the future blessing to the Bryce Home program since good education in Kenya has always been the key to self-sustainability.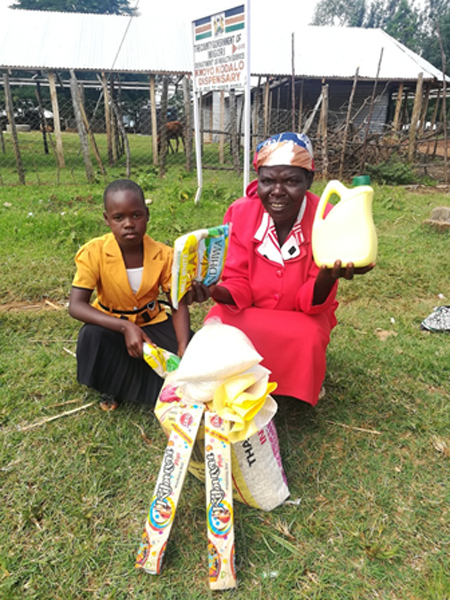 This Bryce Home is so encouraging. We thank you all for supporting them.
Currently, all the Bryce Homes have children going to school. Those in lower grades may only require support in terms of stationery since the Government of Kenya provides free primary education. However, quite a good number of these children in Secondary School face challenges in paying for school fees. Some even drop out of school when the situation becomes unbearable. As a board, we have intervened where necessary to help where the burden has been overwhelming.
In order to provide a more permanent solution to keep the needy Bryce Homes children in school, our Board in Kenya realized that Small Business Opportunities to be the answer. In the recent past, some of the SBOs operated by some of the Bryce Homes have sustained the education of their children. We therefore recommend more support for the SBOs for Bryce Homes with children going to secondary school. Exceptional cases will be the total orphans living with the very old grandmothers who are not able to operate small businesses.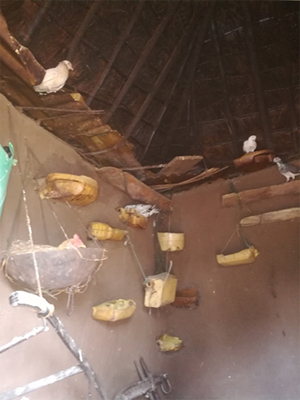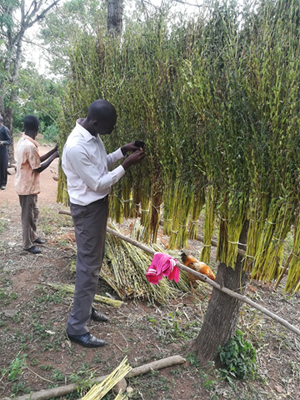 Containers improvised into birdsí incubation It is harvesting season. Sesame farming is an
nests for an SBO. SBO in BH #5.
We have a case study in one of the Bryce Homes (BH #5) where the daughter in-law to Bernadette has been working hard. She keeps a variety of birds and practices farming to enable her to raise money to pay school fees for her children. Another Bryce Home with a success story in the SBO is BH #2 (Josephine). As a board we continue to thank you as a family of global readers for touching the lives of these Bryce Homes. The Bryce Homes Program is very helpful, and we encourage many readers to help sustain its activities.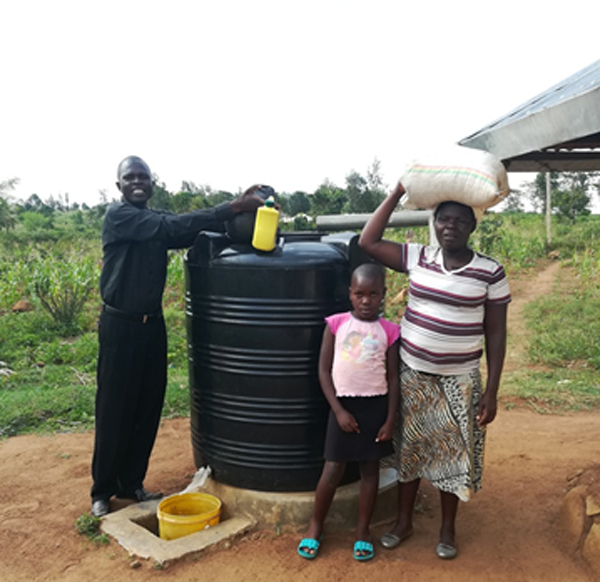 Benter has maintained hygiene at home. Looking on is Pastor Lawrence, a board member.
Prayer Items
We pray with the children of Gaudencia (BH #56) who just passed away with cervical cancer a few days ago.

We pray that God may provide an alternative home or homes to bring up the little children left behind following the death of their mother.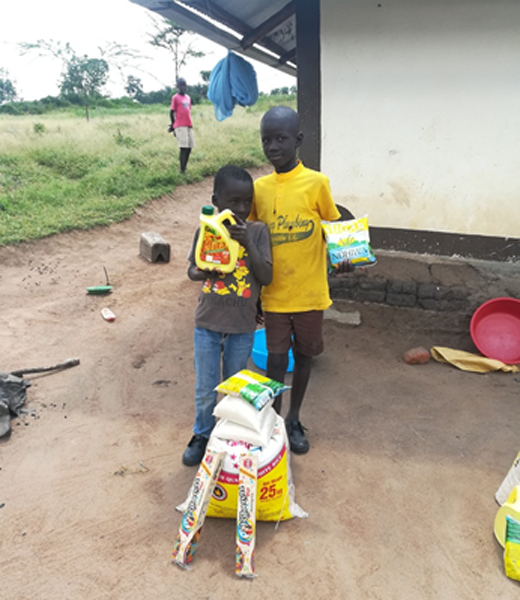 The two little kids, are the children of the widow who just succumbed to cervical
cancer (Gaudencia of BH #56.) She left behind 6 children who are very needy