Every day, in my rural home, my mother wakes up early to work the fields. It is always a back breaking and difficult exercise in her quest to put bread on the table. Thousands of women in Kenya are just like my mother. Their situations are very sorry since they are widows with poverty-stricken backgrounds. I am aware of a few organizations that strive to bring hope in the lives of such women/widows. Bryce Homes International is one such organization.
Through this program, we have been able to provide foodstuff to various widows every month. As at now, the program supports 37 homes referred to as Bryce Homes. Over the recent past, we have been asking ourselves a tough question as a board. The question has been what would be the fate of these widows/women who have become fully dependent on the Bryce Homes program should it stop?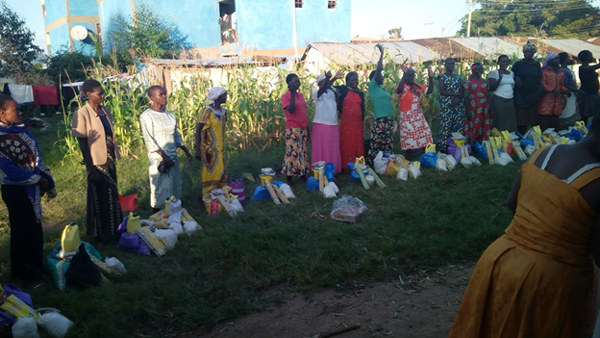 A group of widows lined up for a photo with their support of the month.
In this update, I would like to focus on the Small Business Opportunities Program as the ultimate solution for continuity of the Bryce Homes in Kenya. Small Business Opportunities have been our primary objective to walk some of these homes into the paths of self-sustainability. Through the SBOs, we have registered a tremendous positive change in the attitude of a few young widows who have succeeded in micro-businesses.
During the month of May, we noted how important it is to engage some of these women in Small-Scale Enterprises. During that month, we did not reach out to them with foodstuff but made a general assessment to make a useful conclusion. While four out of the thirty-six Bryce Homes lived a normal life over the month, thirty-two of them displayed a sorry state of life. As the Board that is endowed with the responsibility of managing the program in Kenya, we have come up with a plan that would introduce more of these widows into income –generating activities.
ABOUT THE SBO PROGRAM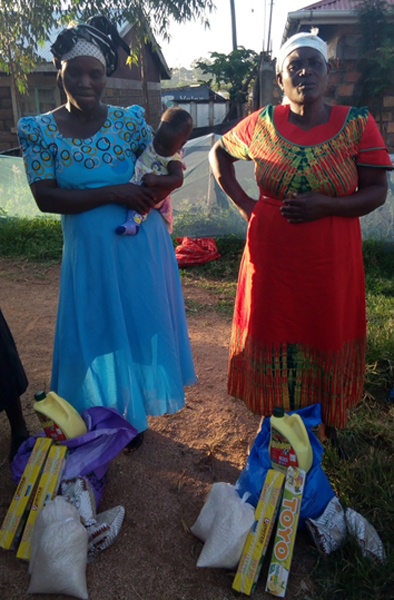 Some of these widows are eagerly longing to have
their SBO programs supported to enable them be
self-sustainable.
The widows themselves have since requested the Board to help facilitate them with start-up capital that can help them start and run stable SBOs. They are confident that this will help them become self-reliant and give room for other widows who may be equally needy to be supported.
Our board has fully backed the widows' concerns and recommends that we begin working on ways that can help them become self-sustainable. We recommend that we support four widows each with $ 100 in turn to help them establish more productive SBOs. This would help reduce the number of Bryce Homes being supported every month.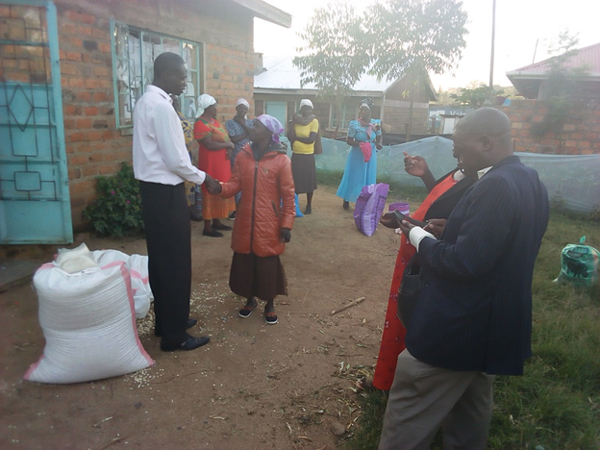 Lewnida (in orange jacket) shares with me how she is capable to earn a living
through SBO if given alittle support to improve