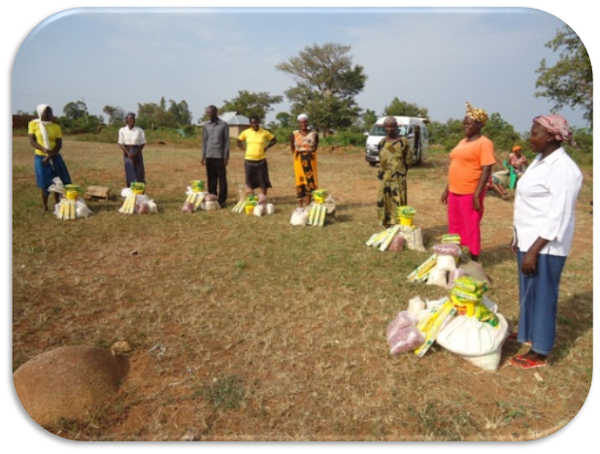 It is an electioneering period in Kenya and things have totally changed for the bad. Politicians engage in antagonism and it is the humble and the poor people who hurt the most. Thank God for the few widows who happened, by the grace of God, to be listed under the Bryce Home program in Kenya! We can boldly speak on their behalf that this program has been a blessing at such a time of turmoil when the cost of living begins to skyrocket.

As if this is not enough, a strange worm has invaded farms and this has affected the corn which is the staple food for the common man in Kenya. It is so humbling to write in thanksgiving for every donor who reads this report. I am glad to tell you that every penny counts and helps a widow or orphan put at least bread on the table. Some of these touching realities are presented below by the widows themselves. I may not want to narrate about the widows and orphans in - Bryce Homes - living with HIV/AIDS but such are the touching information we do meet whenever we interview the widows and orphans.

I want to greatly thank you all for the dedication you have continued to show in giving hope to these little ones. May the Almighty God continue to open more doors to enable the board uphold the noble activities of the Bryce Home program in Kenya.

Achilla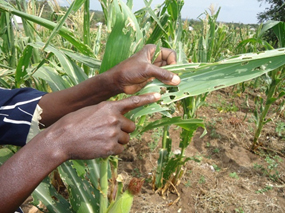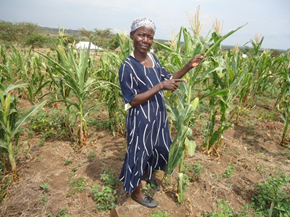 Lewnida shows us how the worms have destroyed her corn farm.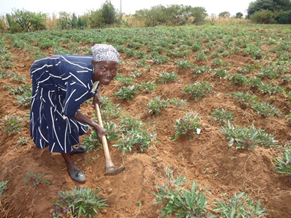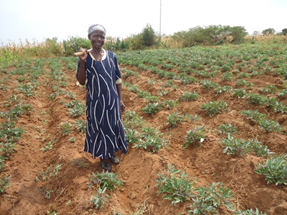 Lewnida has decided to try her luck in planting sweet potato. She has suffered a great loss courtesy of the summer worms that invaded her corn farm.
With the emerging challenges that affect most of the widows, I have always thought of the need to diversify their investments on SBOs. For those who mainly rely on peasant farming, a tactful approach to plant variety of crops has proven rewarding. This is why we train the widows at Glory Christian School gardens to plant vegetables. This, however, benefits only a few widows who reside in the same locality where the school is situated. We therefore need to consider putting up at least two more central points for training to reach out to other widows in the Bryce Home program.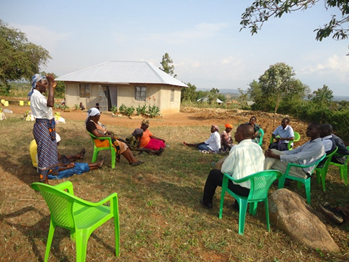 Ephy tells fellow widows and board members of the great steps she has made with Bryce home program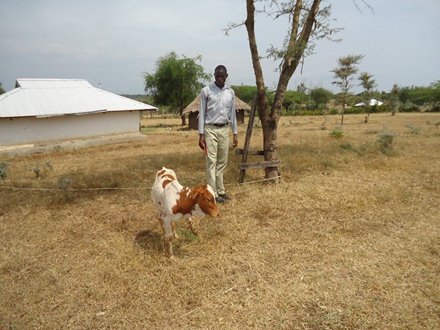 Lukio admires a young cow bought by one of the Bryce Homes. Some widows need such SBO activities to begin living a self-reliant life.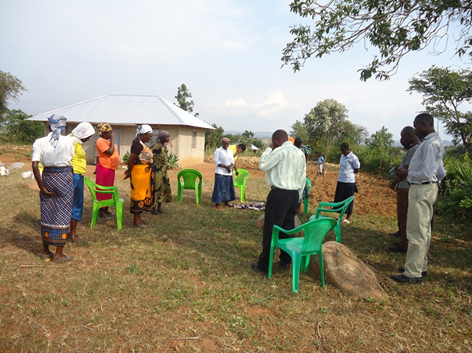 We converge for a word of prayer before we embark on a discussion and sharing of testimonies. These widows have made prayer their life practice and it is indeed giving them peace of heart and mind.