The Bryce Homes, as a family, in Kenya are glad to extend their gratitude to the Understand The Times and Light House Trails readers at large. The year 2018 seemed to be long yet too short since life was made quite bearable to them. Through the regular support, in form of foodstuff, laundry and Multivitamins, many of the vulnerable homes that were unable to meet their family needs had a reason to smile throughout the year. They thought it was important to testify and give thanks to everyone that gave support to enable them to put bread on the table.
Here is what they had to say:
Gaudencia; The year 2018 was indeed full of blessings in my life. I can recall that every time I received the monthly support, the joy within me was clearly manifested in my body language. I could not take the support I receive for granted since I personally know how desperate I lived before. Thank you so much.
Alice; To everyone who is able to see me, I want to be very categorical that the Bryce Homes Program has made me young despite my difficult life. To be precise, may God richly bless everyone who has given that has brought change in my life.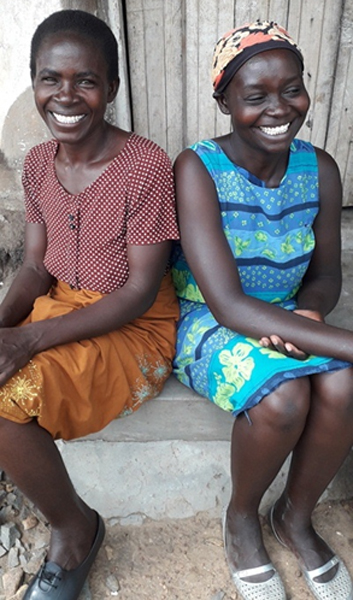 Gaudencia (left) with Alice (right) when they presented their testimony. They have a lot of hope in life.
Eunice; Mine will be very brief. I have never travelled even to any major city in my home country yet. How God can touch hearts of people living thousands of miles away to provide for my little-known family amazes me. Thank you Jesus and bless them too.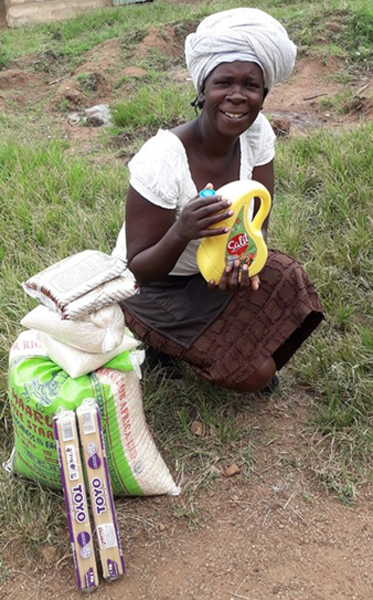 Eunice, while receiving support spoke words of thanksgiving in her testimony.
As you may have noted, these homes, now named Bryce Homes, were mainly vulnerable and almost all are widows with just a few being single mothers who were molested in their past marriages. They have children to cloth, feed, shelter and take to school. Some of them practice subsistence farming which is never productive enough to meet the family needs. A few others may accidentally land on some temporary casual jobs where they even get exploited only to earn less than a dollar a day.

Children are indeed a blessing and every support that comes their way is highly valued and appreciated.
For these and many other reasons characteristic of a poverty-stricken people, we are obliged to stand with them in prayer for a better year ahead. Thank you so much readers. We really value you and we all wish you a year full of divine favor.
As a board, we will always be readily available to take add value to the lives of these homes. Thank you again and again.