It is with great pleasure that the Bryce Homes Board in Kenya deliver this report. Please receive greetings from the Bryce Homes families in Kenya. They are glad and very thankful for the monthly support they have continued to receive.
This month we visited every home and assessed the gains realized so far. Over three quarters of these homes have very encouraging information. We collected testimonies and summarized them as explained below.
While many homes in Kenya continue to wallow in poverty and hopelessness, Bryce Homes have been on an upward trend holistically. They talk of their improved living standards, revived hope and now the expanding Small Business Opportunities Program. On the three categories, we have the following positive reports:
1. Finter, BH #13, had a very humble beginning. I a lonely home that was deemed unsafe for a widow, she woke up early and returned home late in struggle to earn a living for the family. On one gloomy morning, she woke up as usual only to be demanded to vacate her original home where she lived as a widow. At that time Finter was very depressed and restless. This is when the effort was made by the Bryce Homes Board to reach out to her. She was then placed on a property that was acquired by the Bryce Homes Program and a home was built for her. She now has a success story worth sharing. Her hard work in SBO activities has put her above the rest. To be precise, Finter is a big success story!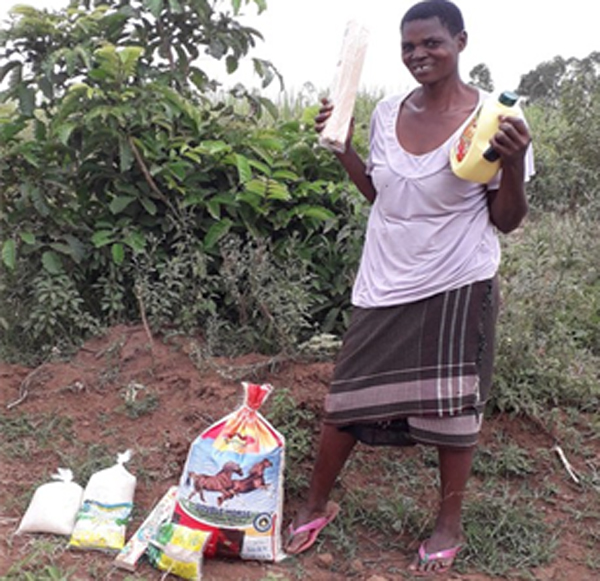 Finter looks stronger and healthier
1. Eunice, BH #37, was miraculously encountered by Kevin in the year 2016 when she looked very depressed. The recommendation to introduce her into the Bryce Homes Program was a timely rescue in her life. She is now one of the very industrious widows who helps the Board in encouraging the widows. The Board has always used her to encourage the fellow widows to have hope and always feel positive.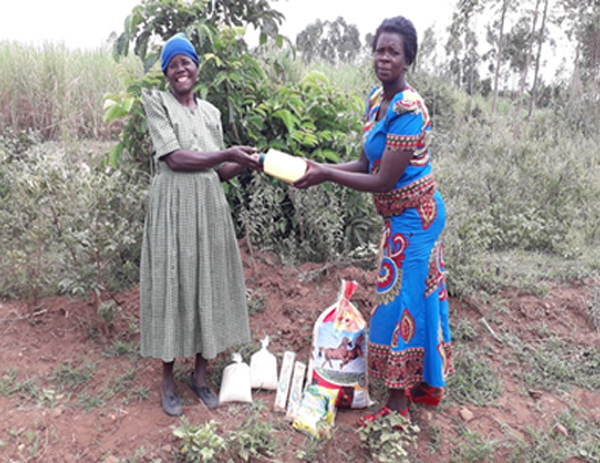 Eunice, in blue dress, helps the board serve the widows as we visit every Bryce Home
to encourage them.
Lewnida , BH #11, is our reference point when it comes to the success of Small Business Opportunities. She does it in a rotational basis depending on what is in demand at a particular time and season. For instance, when schools are open, she bakes doughnuts and sells them to school children in a local Lower Grade School. She grows corn and other vegetables which she sells at the local market during the growing season.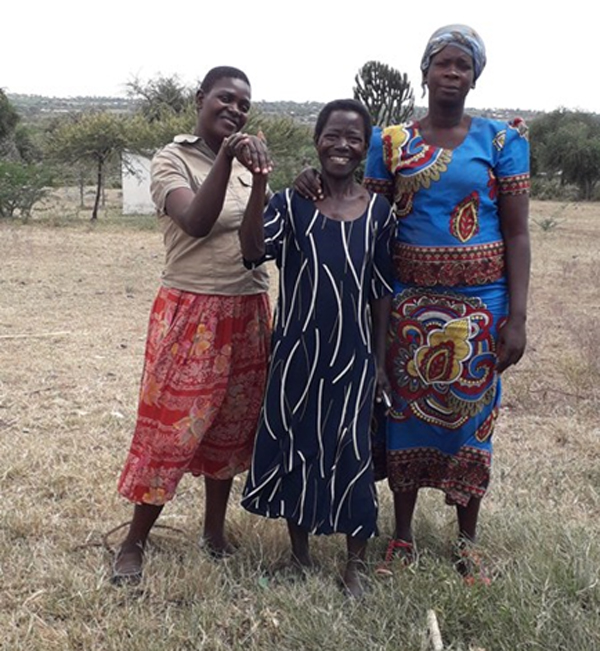 Lewnida, in the middle, is being cheered up by Eunice and Juliet for her good progress in the SBO
activities.