The Month of December is finally here and the message is clear; Merry Christmas! Merry Christmas! Merry Christmas! When we went around, from one Bryce Home to another, children in these homes had extremely expectant faces as they shouted to us; Merry Christmas! Being a month that is synonymous with such Godly festivities, the children have it right that at least there is a day or two that will be special in their lives. In many of these Bryce Homes, it is only during this season that they encounter a table of delicacies with fat portions. Some of the widows would rather fast for one or two days with the aim of reserving special food for the big day in the lives of their children.
As once reported to our Board by a widow, some of their children leave home and become gate-crashers in homes of their fairly able neighbors. Because of such reports, we always try our best as a board to provide some counseling for the Bryce Homes Children to be content with what their widowed mothers can afford. In some cases we try to even bless a few, as the Lord may enable us, with some gifts like clothes and locally available food - for example chicken. This month, we are praying that God will bring forth blessings to put a smile on the faces of such lovely children of God.
In conclusion, we take this opportunity to thank the Almighty God and further thank the entire community of readers and donors who, for a year long, have blessed these humble families. For every coin that you gave, a child was fed and progressive growth realized. We do not have the right words as a board to express our thanksgiving; only God can reward you for the noble responsibilities you took throughout the year.
As we gear up for a new year, 2019, we pray for the Lordís counsel to take precedence in every step that we will take. As a global family brought together by the will of God, we are so optimistic that more and more blessings are on our way. May God bless you ALL and do have a blessed MERRY CHRISTMAS and a prosperous NEW YEAR!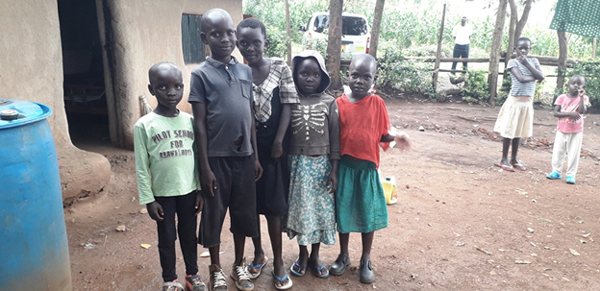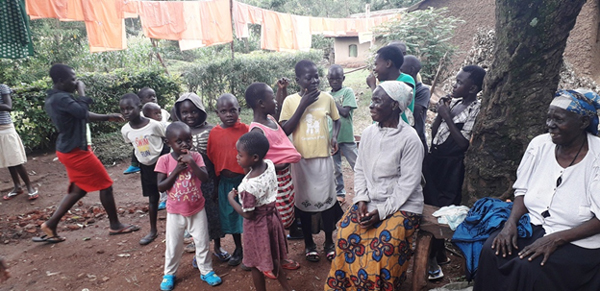 The two elderly widows in Bryce Homes burst in laughter when the children made a joke at play.
These are the grandchildren of Elizabeth, their faces are full of hope. Lots of hope!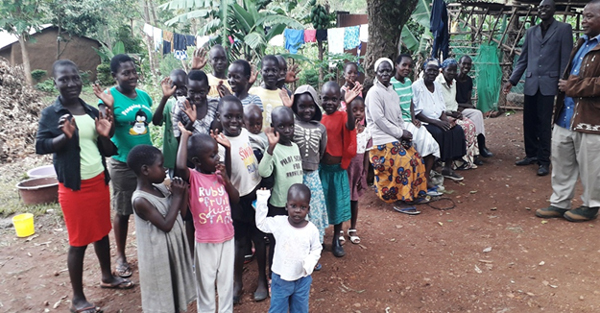 Bryce Homes Children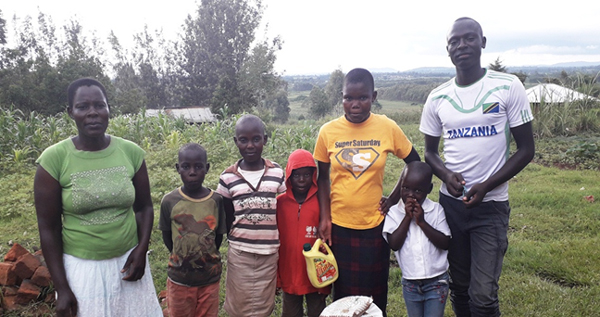 Phoebe is one of such widows who is blessed with many children under her care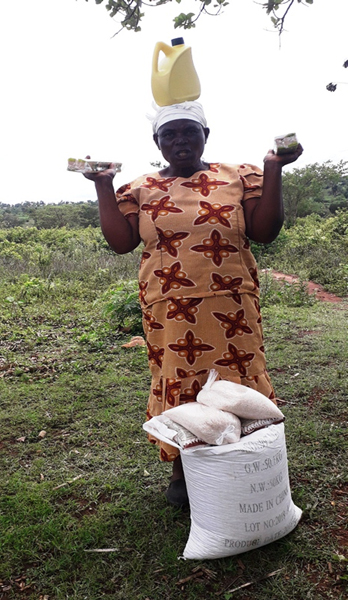 Agnes puts on a smile