In our update report of last month, we described our newfound plans on how to ensure some of the Bryce Homes should be able to proceed with self-sustaining activities. We recommended that at least four Bryce Homes comprising of middle-aged women could be supported with some funds in the form of capital to start or improve their Small Business Opportunities. We take this opportunity to bring to the attention of all readers that their support for this noble idea was well received.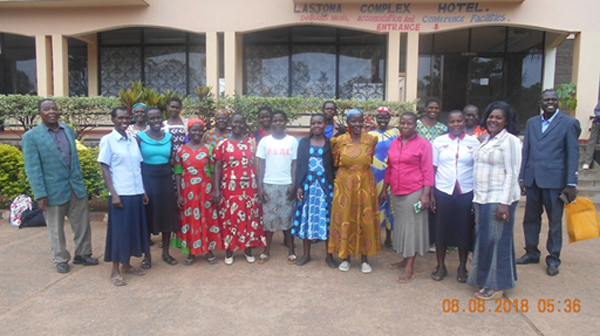 A group photo involving all the widows who attended an SBO Training at the hotel.
The Board sat down and identified four women who have In the recent past demonstrated industriousness in their respective SBOs. They include;
Josephine - BH #2

Irene - BH #19

Elider - BH #35

Maren - BH #41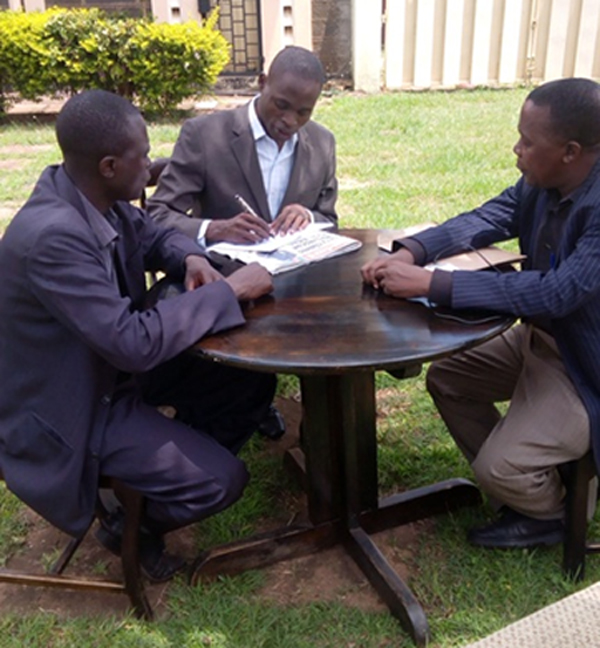 The Board meeting in progress with plans on how to assist the four Bryce Homes.
As a board, we made arrangements to bring together all the Bryce Homes to witness the issuance of the funds to the four women one by one. It was a day of cheers and applause as other Bryce Homes wished the four well in their paths to self sustainability.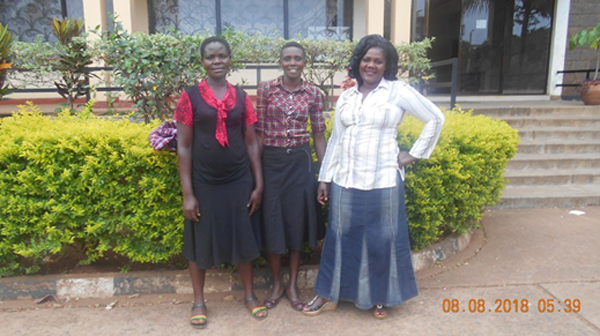 From left; Maren, Irene, and Josphine. They really welcomed the idea of SBO support to be self sustainable. Elider in another photo below.
In appreciation and assurance of their willingness to take on their respective SBOs seriously, each of the four women had the following to say;
Josphine; Today I feel strong to stand before this congregation of fellow widows to say that what I have always longed to see in this program (Bryce Homes) has come to pass. As we continued to receive support every month year in year out, I have always felt for other very needy women, especially widows, in the society and asked myself if Bryce Homes could help some of us establish Small Businesses so we become self-sustainable as we give room for other vulnerable persons to be supported. For this reason I want thank the Board of Management in charge of this program. Personally, as a local gospel artist, I am going to produce more DVDs for sale and this will help me and my families earn a living and support the needy as well.
Irene: This support in form of capital has come at the hour of opportunity in my business. As an emerging retailer in minerals at the quarry, I am going to buy and sell minerals. This is a business that I have gained a little experience in and I believe it will feed me and my family going forward. I am so much touched and promise to update the readers on any little progress I am going to make. Thank you very much.
Elider: This is a shocking positive gesture in my SBO Program. As a small scale farmer, I am going to expand the size of my maize and beans farms. I pray that God may continue to sustain Bryce Homes Program so that you may continue to buy cereals from my SBO. Thank you, thank you and thank you!
Maren: This is going to be a great boost. May the Almighty God continue to provide for the Bryce Homes until they become stable as it is going to be manifest in the lives of the four of us. I am so blessed and thankful.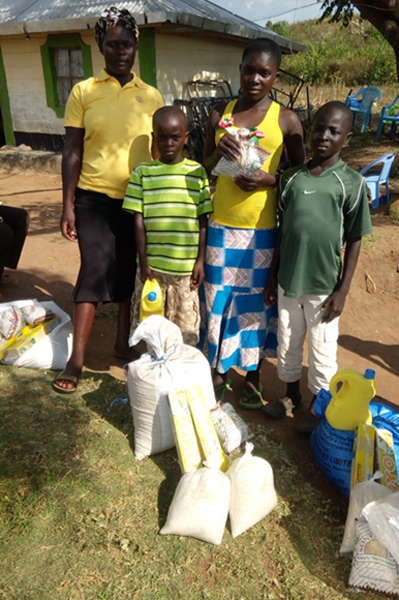 This is Elider and her family. She is one of the four Bryce Homes that were identified to depend on their SBO program going forward.

Elider preparing her maize for sale