In This Issue






Links Of Further Interest






Quick Links






Quick Links










We have compiled a list of twenty trends, in the news, for 2007. You can read this review by clicking on the link below
http://www.understandthetimes.org/yir200 7.shtml



December 26- FBI to collect biometric information on Britons
Article: .Technology For Global Monetary System
British visitors to the US will have details of their physical characteristics added to a new billion dollar database under plans drawn up by the FBI.
Fingerprints, iris scans and even details of the way people walk, their scars and the size and shape of their ear lobes will be collected.
British intelligence agencies and police will also be able to access the information - giving them potentially more biometric data on British citizens than the Government collects at home.
Under the plans, revealed by the Washington Post, the FBI database will include details on everyone who applies for a visa to enter the US.
But the FBI database will also include iris identification, which is being slowly introduced at some ports of entry. Researchers at West Virginia University are working on technology for the FBI that will let them capture images of people's irises at distances of up to 15 feet, and of faces from as far away as 200 yards, without them even knowing.
More than 900,000 American police and law enforcement officials will be able to access the data.
A contract to develop the database will be awarded next month. Critics say that peoples' bodies will effectively become their international identity card - with the downside that if criminals steal your identity and were able to, for example, mimic your iris with a contact lens, you can't just go and get a new eyeball like you would a new credit card.




December 29 - Muslim religious leaders accept Pope's talks offer
Article: Ecumenical Movement - Other Religions Uniting With Roman Catholics
A group of 138 prominent Islamic religious leaders who are championing improved relations between Muslims and Christians have accepted an invitation by Pope Benedict XVI for a meeting and have suggested dates to prepare for such talks.

"In a letter to (Vatican Secretary of State) Cardinal Tarcisio Bertone, we suggested a meeting could be held in February or March, to organise an audience with the Pope," Yahya Sergio Yahe Pallavicini, an Italian imam who co-signed the letter, said yesterday.

But yesterday the Vatican's top official for relations with Muslims, Cardinal Jean- Louis Tauran, mentioned three themes that should underpin the talks.
"First, effective respect for human beings, their rights, foremost of which is the right to freedom of religion," Tauran who heads the Pontifical Council for Interreligious Dialogue, told Vatican Radio. "Then the need for religious dialogue to include an objective knowledge of the religion of others," said Tauran, adding that the third theme would be "teaching young people mutual respect and tolerance".




December 29 - Pope's exorcist squads will wage war on Satan
Article: Roman Cathlic Church And The Last Days
The Pope has ordered his bishops to set up exorcism squads to tackle the rise of Satanism. Vatican chiefs are concerned at what they see as an increased interest in the occult.
They have introduced courses for priests to combat what they call the most extreme form of "Godlessness." Each bishop is to be told to have in his diocese a number of priests trained to fight demonic possession.
"Thanks be to God, we have a Pope who has decided to fight the Devil head-on," he said. "Too many bishops are not taking this seriously and are not delegating their priests in the fight against the Devil. You have to hunt high and low for a properly trained exorcist.
He said the Pope wants to restore a prayer seen as protection against evil that was traditionally recited at the end of Catholic Masses. The prayer, to St Michael the Archangel, was dropped in the 1960s by Pope John XXIII. "The prayer is useful not only for priests but also for lay people in helping to fight demons," he said.




December 29 - Bin Laden issues warning on Iraq, Israel
Article: Israel And The Last Days
CAIRO, Egypt - Osama bin Laden has warned Iraq's Sunni Arabs against fighting al-Qaeda and is vowing to expand the terror group's holy war to Israel.
Mr. bin Laden's comments offered an unusually direct attack on Israel, stepping up al-Qaeda's attempts to use the Israeli-Arab conflict to rally supporters.
"We intend to liberate Palestine, the whole of Palestine from the (Jordan) river to the sea," he said, threatening "blood for blood, destruction for destruction."
"We will not recognize even one inch for Jews in the land of Palestine as other Muslim leaders have," Mr. bin Laden said.
Mr. bin Laden said U.S. and Iraqi officials are seeking to set up a "national unity government" joining the country's Sunnis, Shiites and Kurds.




December 29 - Bin Laden says U.S. seeks to exploit Iraqi oil
Article: Wars And Rumors Of Wars
DUBAI (Reuters) -
Al Qaeda
leader
Osama bin Laden
accused Washington of plotting to take control of Iraq's oil and urged Iraqis to reject efforts to rebuild a U.S.-backed national unity government there.
The militant leader also vowed in a recording posted on an Islamist Web site on Saturday to expand jihad to liberate all Palestinian land "from the (Mediterranean) sea to the (Jordan) river" and said his group will never recognize Israel.
"America seeks, alongside its agents in the region, to create an allied government ... that would accept in advance the presence of major U.S. bases in Iraq and give the Americans all they wish of Iraq's oil," he said in the 56-minute recording.




December 28 - Pastor Joel Osteen speaks out on Mormonism
Article: Misc.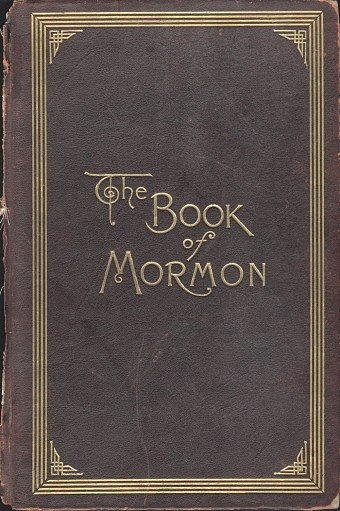 More specifically, Osteen was asked about the Mormon faith, and whether a Mormon could be classified as "a true Christian."
"In my mind they are," Osteen said. "Mitt Romney has said that he believes in Christ as his Savior, and that's what I believe. I'm not the one to judge the little details of [Romney's religion], so I believe [Mormons are Christians] and Mitt Romney seems like a man of character and integrity to me and I don't think anything would stop me from voting for him if that's what I felt like."
When asked about specifics of the Mormon faith, such as the gold tablets allegedly found by Joseph Smith with the so-called "new revelation" from God, and the belief that humans can become gods, Osteen said he did not know enough about the religion's beliefs to comment.
"I certainly can't say that I agree with everything that I've heard about it," the Houston pastor responded. "But from what I've heard from Mitt, when he says that Christ is his Savior, to me that's a common bond."
Osteen also said that he admired former Arkansas Governor Mike Huckabee.




December 31 - Reform find inspiration in mega-church techniques
Article: Emerging Church
Ideas borrowed from evangelical mega-churches were in abundance at the five-day biennial, a trend championed by Ron Wolfson, co-founder of Synagogue 3000, a Los Angeles-based organization dedicated to synagogue revitalization.

For more than a decade Wolfson has been studying the success of Saddleback Church in Orange County, Calif., and has developed a close bond with its pastor, Rick Warren. "Where do you think we got the idea?" Wolfson said of the service.

In the 19th century, the architects of Reform Judaism, seeking a more enlightened, rational and modern style of worship, borrowed heavily from their Protestant neighbors. They held weekly services on Sunday, cloaked rabbis in long black robes and worshipped in a high-cathedral style.

"If the mega-churches can do it, maybe it'll work for us," said one member of Temple Holy Blossom, a large Reform congregation in Toronto. "I'm open to anything. As long as Jews are praying, I'm happy."





December 31 - 'GREEN' GOSPEL: A group of evangelists focus on global warming for biblical reasons.
Article: Social Gospel
A group of over 80 evangelist leaders recently released a statement conveying what they describe as a biblically driven pledge to focus on issues of "global warming."
The group, which includes Rick Warren author of "The Purpose Driven Life," called on the government to change legislation to aim at reducing carbon dioxide emissions that allegedly add to global climate change.

The Evangelical Climate Initiative issued a statement that said, "This is God's world, and any damage that we do to God's world is an offense against God himself."

However, Paul Friessen, senior policy advisor for the Congress of Racial Equality and author of "Eco-Imperialism: Green Power, Black Death," believes that making energy less affordable and accessible, mandatory controls (on greenhouse-gas emissions) would drive up the cost of consumer products, stifle economic growth, cost jobs and impose especially harmful effects on the earth's poorest people."




December 31 - Against All Odds
Article: Israel And The Last Days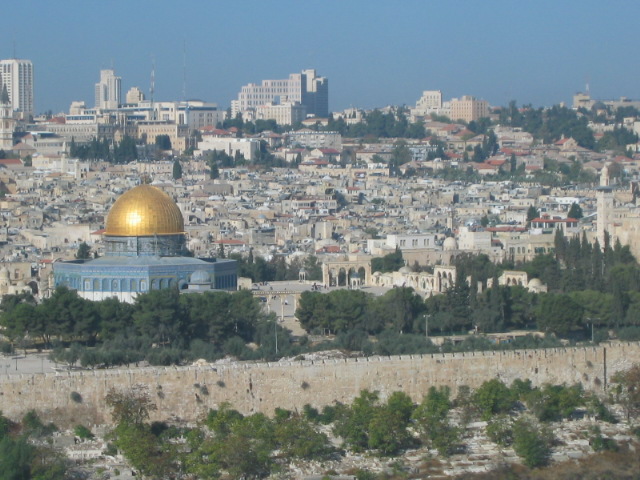 In 2008, Israel will celebrate the 60th Anniversary of its miraculous rebirth. That it has survived to reach this year must really stick in the craw of the devil and of all those who have sought to be useful to him in trying to bring about the destruction of the Jewish state.
There is no getting away from it. They survive against all the odds. That the Jews still exist as a nation; that Israel still exists as a state flies in the face of all probability.
Sixty years ago they emerged, only a remnant, but a remnant clinging fiercely and resolutely to the Jewishness which gentile nation after gentile nation, preacher after preacher and pope after pope had sought to sever them from. The Jews had survived. They had their faith, their language and their homeland back again.




January 1 - Teens Party All Night at Megachurch New Year's Bash
Article: Social Gospel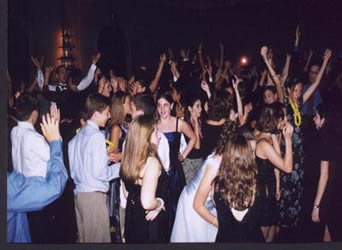 MCLEAN, Va. - More than 1,600 teens flashed their tickets at the entrance of a megachurch to join the largest under-age New Year's Eve party in the Washington, D.C. area on Monday night.
The all- night, drug and alcohol free event hosted by McLean Bible Church offered a safe yet fun alternative for teens who wanted to enjoy all the New Year's festivities but in a Christian environment.
Junior to senior high students were treated to a wide range of entertainment including illusionist and escape artist Brock Gill, The Price is Right Game Show, inflatable boxing & jousting, snow board simulator, sumo wrestling, SOAR Dunk Team, an ESPN Zone, movies, and the presentation of the Gospel message.
"In addition to fun, students were educated about the effects of AIDS on children in Africa. Under the theme "My Resolution: Save Africa," students greeted the New Year by joining in the battle against the AIDS crisis.




December 31 - The frail Child, born of the Virgin Mother, is the Prince of Peace, says Pope
Article: Roman Catholic Church And THe Last Days
Vatican City (AsiaNews) - "We start today a new year and Christian hope takes us by the hand. We start it by invoking the divine blessing upon it and imploring, through the intercession of Mary Mother of God, the gift of peace, for our families, cities and the whole world," said Benedict XVI as he began his homily in the first Mass of 2008 on the occasion of the solemnity of Mary Mother of God, which is also the 41st World Day of Peace. And this year we shall observe the 25th anniversary of the adoption by the Holy See of the 'Charter of the Rights of the Family.' For this reason the Pope dedicated his Message for Peace 2008 to the "Human Family, a Community of Peace."

Since humanity is "one great family", if it wants to live in peace it cannot but be inspired by those values on which the family community is based and on which it stands." Therefore, the Pope urges "every man and woman to have a more lively sense of belonging to the one human family, and to strive to make human coexistence increasingly reflect this conviction, which is essential for the establishment of true and lasting peace."




January 1 - In the name of Mary, peace among peoples, God's only family, said Pope
Article: Roman Catholic Church And The Last Days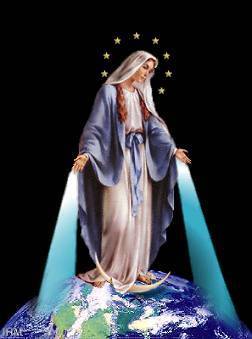 Vatican City (AsiaNews) - In the first Angelus of the year, the Pope expressed his best wishes for a "peaceful and useful" New Year to more than 30,000 pilgrims gathered in St Peter's Square, entrusting it to "the celestial protection of Our Lady which today's liturgy makes us invoke using her most ancient and important title, that of Mother of God." Also in the "name of Mary, Mother of God and of men," he also entrusted the World Day of Peace, which today celebrates its 41st edition. This year's chosen theme is the "Human family, Community of Peace."

"The same love that builds and holds together the family, the vital cell of society, favours among the peoples of the earth the start of relations of solidarity and collaboration suitable to members of the human family. The Second Vatican Council made this point when it asserted that '[o]ne is the community of all peoples, one their origin . . One also is their final goal, God' (Declaration Nostra Aetate, 1). There is therefore a close link between family, society and peace."




January 1 - Gay Couples Enter Unions in New Year
Article: Signs Of The Last Times
As the clock struck midnight marking the start of 2008, dozens of gay and lesbian couples stood outside the New Hampshire Statehouse to enter into civil unions.
Beginning this year, civil unions for same-sex couples are legally recognized in New Hampshire. The law was adopted and signed in May 2007.
"We've been together 20 years; we've been waiting for this moment for 20 years; finally the state will recognize us as we are," said Julie Bernier who was joined by partner Joan Andresen.




December 31 - Filling spiritual voids, not just pews
Article: Emerging Church
So Foster turned to spiritual masters of the distant past, compiling their wisdom into a series of spiritual disciplines, from prayer and meditation to fasting, service and solitude. And then he experimented on his troubled congregation.
A soft-spoken Quaker who loves backpacking and snowshoeing, Foster is considered the father of the spiritual-formation movement that's blazed through American seminaries and is now part of curriculum mandated by the Association of Theological Schools.
Back in 1978, Foster stumbled upon the concept of spiritual formation as he read works by St. Ignatius of Loyola, the 16th-century author of "Spiritual Exercises," St. Teresa of Avila and George Fox, the founder of Quakerism.
Spiritual disciplines are not just for monks and ascetics, he says, but for real people: husbands and wives, dishwashers and CEOs, mechanics and lawyers.




January 2 - Vatican, Muslims plan 'historic' meeting
Article: Ecumenical Movement - Other Religions Uniting With Roman Catholics
VATICAN CITY - Catholic and Muslim representatives plan to meet in
Rome
in the spring to start a "historic" dialogue between the faiths after relations were soured by
Pope Benedict XVI
's 2006 comments about Islam and holy war, Vatican officials said.
Benedict proposed the encounter as part of his official response to an open letter sent to him and other Christian leaders in October by 138
Muslim scholars
from around the world. The letter urged Christians and Muslims to develop their common ground of belief in one God.
Three representatives of the Muslim scholars will come to Rome in February or March to prepare for the meeting, the head of the Vatican's Pontifical Council for Inter-religious Dialogue, Cardinal Jean-Louis Tauran, told the Vatican newspaper L'Osservatore Romano this weekend. He did not give a date for the larger meeting, except to say it would take place in the spring.




January 3 - In Search of a Label? (by Brian Mclaren)
Article: Emerging Church
A lot of us are people without a label these days.
Media folks want to call us the "Religious Left," since they can tell we're not the Religious Right. But that bipolar terminology brings a lot of baggage we neither want nor believe in. There's "Progressive Christians" - but that's interpreted by some as a euphemism for "Religious Left." Some people like to mix red/Republican and blue/Democrat and speak of "Purple Christians," but the image for me evokes bug-eyed believers who have held their breath too long.
Then there's "Red Letter Christians" - a promising candidate. Some know it refers to the teachings of Jesus that are often printed in red letters, but others think it's analogous to a "blue ribbon panel" or something like that. There are some hopeful terms like "Christianity for the rest of us," "emerging Christianity," "the emerging church," or "a new kind of Christian" (referencing recent books by Diana Butler Bass, Marcus Borg, Dan Kimball, and myself), but I don't know if they'll catch on. I don't have a better suggestion yet, so I'm keeping my ears open.




January 5 - 'PM, Abdullah discuss J'lem split'
Article: Israel And The Last Days
Prime Minister Ehud Olmert and Jordan's King Abdullah II discussed the division of Israel's capital during a brief visit Olmert held with the monarch Thursday, the London based
Al Hayat
reported Friday.
Quoting Jordanian sources, the prime minister and the king discussed at length issues relating to a final status agreement between Israel and the Palestinians. Apart from the possibility of ceding parts of Jerusalem, the two also addressed the issue of Palestinian refugees.
Reportedly, during the meeting which was aimed at coordinating positions ahead of a visit by US President George W. Bush slated for next week, Abdullah told Olmert that the latter had to stand up to commitments he made in the past, and begin making public statements regarding the division of Jerusalem.
The meeting, in the southern Jordanian seaside resort of Aqaba, went unreported in the press until it was already underway due to security concerns.




January 3 - U.S. science academy stresses evolution's importance
Article: Creation / Evolution - Misc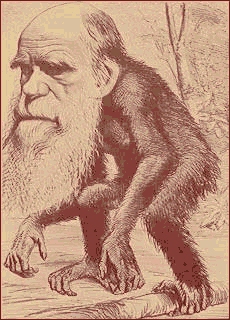 WASHINGTON (Reuters) - The U.S.
National Academy of Sciences
on Thursday issued a spirited defense of evolution as the bedrock principle of modern biology, arguing that it, not creationism, must be taught in public school science classes.
The academy, which operates under a mandate from Congress to advise the government on science and technology matters, issued the report at a time when the theory of evolution, first offered in the 19th century, faces renewed attack by some religious conservatives.
"We seem to have continuing challenges to the teaching of evolution in schools. That's something that doesn't seem to go away," Barbara Schaal, an evolutionary biologist at Washington University in St. Louis and vice president of National Academy of Sciences, said in a telephone interview.
The report stated that the idea of evolution can be fully compatible with religious faith. "Science and religion are different ways of understanding the world. Needlessly placing them in opposition reduces the potential of each to contribute to a better future," said the report.

We hope the Weekly News In Review has been a blessing to you.
In Jesus,
Roger Oakland