In This Issue






Links Of Further Interest










The Weekly News In Review Newsletter is a compilation of the news articles that have appeared on the Understand The Times website during the previous week.



July 8, 2006 - Sandton ice ball fell out of clear sky, says scientist
Article: Signs of the Last Times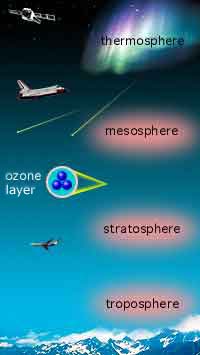 Karyn Maughan

The giant ice ball that fell from the Douglasdale sky has put the suburb on the meteorological map.

Research conducted by a Nasa- affiliated scientist suggests that the frozen object that plummeted from the clear sky last Friday morning was one of the first "megacryometeors" to be recorded in Africa.

And Professor Jesus Martinez-Frias, head of the Planetary Geology Laboratory at the Centro de Astrobiología in Madrid, has warned that the microwave oven-sized ice object could be a portent of "serious environmental problems".




July 10, 2006 - New Faithful Practice Away From Churches
Article: Emerging Church
Many theologians believe the Emerging Church Movement is the fastest growing group in Christianity. It has no national organization or coordination, so it's almost impossible to know just how big it is.
Some estimates say there are 20 million of these new faithful in the U.S. alone -- that's more than Jews, Muslims, Buddhists and Mormons put together.

The Emerging Church Movement is made up mostly of members of generations X and Y, but these soul-searchers feel like something out of the sixties, the decade that defined their baby boomer parents. Ironically, they're rebelling against the churches boomers fill every Sunday.

"It's really not a rebellion so much as it's just finding a new set of answers, a different way of being Christians," said Pastor Mike Clawson of the Christus Community Church.
"I think it's a new reformation. I think it's a new way of looking at the Bible," said Pastor Julie Clawson.




July 12, 2006 - Israel prepares for widespread military escalation
Article: Israel and the Last Days
On the 18th day since the abduction of Corporal Gilad Shalit, the picture has become all the more complex. From limited fighting on a single front (the Gaza Strip), the Israel Defense Forces is now approaching what might evolve into a near outright war on two fronts.
This is the most complex crisis Israel has faced since Operation Defensive Shield in 2002, when Israel successfully curbed Hezbollah's bid to spark a confrontation on the northern border in response to the IDF occupation of West Bank cities.
The winning formula for resolving the crisis consisted of military actions combined with diplomatic pressure.

The attack on Israel's northern border was an impressive military achievement for Hezbollah and a ringing failure for the IDF. Despite Israel's intelligence analyses and despite wide operational deployment, Hezbollah has succeeded in carrying out what it has been threatening to do for more than two years - and it couldn't have happened at a more sensitive time.




June 2, 2006 - Hindu American Foundation Welcomes Statement on Conversions by Vatican and World Council of Churches
Article: Ecumenical Movement - Misc.
WASHINGTON D.C (June 2, 2006) - The Hindu American Foundation today welcomed a statement that was the outcome of an inter-faith dialogue organized by the Pontifical Council for Inter-religious Dialogue, Vatican City (the Vatican), and the Office on Inter-religious Relations & Dialogue of the World Council of Churches, Geneva (the WCC). The inter-faith meeting was entitled, "Conversion: Assessing the Reality", and met in Lariano, Italy on May 12-16, 2006. The meeting was attended by representatives of Buddhism, Christianity, Hinduism, Islam, Judaism and the Yoruba religion.

The participants affirmed that while everyone has a right to invite others to an understanding of their faith, it should not be exercised by violating other's rights and religious sensibilities. Delegates agreed that freedom of religion enjoins upon everyone the equally non-negotiable responsibility to respect, and never to denigrate, vilify or misrepresent others' faiths for the purpose of affirming superiority of one's own beliefs. The statement also called upon everyone "to heal themselves from the obsession of converting others."

..."It is promising that religious leaders can meet and talk frankly about a matter that is often a deep source of tension among religions," said Pawan Deshpande, Executive Council member of the Hindu American Foundation. "We are hopeful that the final code of conduct will reflect the perspectives of all faiths and a pluralistic ethos so necessary to ensure peace and mutual respect."





July, 2006 - 50 Most Influential Churches in America Announced in Annual Survey
Article: Social Gospel
Jason T. Christy

Jason T. Christy, CEO of Christy Media, Publishers of The Church Report magazine, The CR Daily and thechurchreport.com are pleased to announce their annual list of The Most Influential Churches in America.
The 2006 survey was emailed to leaders of more than 2,000 of the largest non-Catholic congregations in the nation by Church Growth Today in April and May. A small selected group of smaller churches were also invited to recommend churches. Participants were asked to recommend up to 10 churches (vs. 5 last year) they onsidered to be among the nation's most influential. A total of 83 churches were recommended. A total of 57 percent of all church leader recommendations named these five churches.
Willow Creek Community Church (South Barrington, Ill.), * Bill Hybels
Saddleback Church (Lake Forest, Calif.), * Rick Warren
North Point Community Church (Alpharetta, Ga.) * Andy Stanley
Fellowship Church (Grapevine, Texas) * Ed Young, Jr.
Lakewood Church (Houston, Texas) *Joel Osteen
For a complete listing, please click here

** Note from UTT: Capo Beach Calvary (Capistrano Beach, CA) * Chuck Smith, Jr. is on the list at 18; however, his father Chuck Smith, Sr.'s church Calvary Chapel Costa Mesa did not make the list of the "most influential" churches in America according to the "Church Report".




July 14, 2006 -Vatican Condemns Israel for attacks on Lebanon
Article: Israel and the Last Days
VATICAN CITY (Reuters) - The Vatican on Friday strongly deplored Israel's strikes on Lebanon, saying they were "an attack" on a sovereign and free nation.

Vatican Secretary of State Cardinal Angelo Sodano said Pope Benedict and his aides were very worried that the developments in the Middle East risked degenerating into "a conflict with international repercussions."

"In particular, the Holy See deplores right now the attack on Lebanon, a free and sovereign nation, and assures its closeness to these people who already have suffered so much to defend their independence," he told Vatican Radio.

Israel struck Beirut airport again on Friday and bombed Lebanese roads, power supplies and communication networks in a widening campaign after Hizbollah guerrillas seized two Israeli soldiers and killed eight.




July 10, 2006 - Gay animal celebration at London Zoo
Article: Signs of the Last Times
London Zoo in Regents Park is throwing a party to encourage debate on homosexuality in the animal kingdom. The event, Gay Sunday, is expected to attract hundreds of gay visitors, who will be entertained by drag queens and fire eaters, as they explore the zoo and meet some of the most endangered animals on the planet.
Cocktails will be served in a specially built VIP terrace bar, to the accompaniment of jazz classics and the growls, squeaks, hisses and chirrups of the six hundred and fifty animal, reptile and bird species who make the zoo their home.

High-profile gay celebrities have also been invited, including Sir Elton John, Dale Winton, and Graham Norton.




July 12, 2006 - Ahmadinejad: World will soon witness the demise of Israel
Article: Israel and the Last Days
Tehran, Iran, Jul. 12 - Hard-line Iranian President Mahmoud Ahmadinejad said on Wednesday that the world will soon witness the demise of Israel, the government-run news agency Fars reported
.
"In the near future we will witness the rapid collapse of the Zionist regime", Ahmadinejad told a crowd in the north-western city of Jolfa.

"The nations of the region will record the names of states that support the Zionist regime alongside the Zionist's crimes", he added.

Ahmadinejad caused an international furore last year when he publicly declared that the Holocaust was a "myth" and said that Israel must be "wiped off the map".




July 13, 2006 - Evangelist arrested on tax evasion
Article: Misc.
A Pensacola evangelist was arrested Thursday and indicted in federal court on 58 charges that include income tax evasion, making threats against investigators and filing false complaints against Internal Revenue Service agents.

U.S. Magistrate Judge Miles Davis handed down the indictment against Kent Hovind, who operated a creationist theme park Dinosaur Adventure Land, off Old Palafox Road.

Hovind's wife, Jo Hovind, was also indicted on 44 of the counts and appeared in court alongside her husband.

Arraignment for the Hovinds is scheduled for2 p.m. Monday. The couple was released pending their trial but are not allowed to travel outside the Northern District of Florida.'

We hope the Weekly News In Review has been a blessing to you.
In Jesus,
Roger Oakland