In This Issue






Links Of Further Interest






Quick Links






Quick Links










We have compiled a list of twenty trends, in the news, for 2007. You can read this review by clicking on the link below
http://www.understandthetimes.org/yir200 7.shtml



January 12 - To believe, or not to believe: Author examines what moves people toward or away from God, church
Article: .Emerging Church
FINDLAY - People don't undergo religious conversion, switch traditions, or give up on God unless they are experiencing a crisis, said Scot McKnight, a New Testament scholar, author, and professor of religious studies at North Park University in Chicago.

"I like to talk about Brian McLaren, Rob Bell, because these students like them. They like them and that's good enough for me," Mr. McKnight said. "I want to find out what's making them tick. They read [Donald Miller's book] Blue Like Jazz, I read Blue Like Jazz. I didn't think it was all that good of a book, but they think it's awesome."

Today's college students are brought up with a vastly different perspective on morality than previous generations, he said. "We are increasingly living with students who don't know what 'sin' means," Mr. McKnight said.

"Sometimes I think the worst thing we can do for kids is to expose them to Mister Rogers because Mister Rogers is so nice. And these kids grow up believing that they're good and that God loves them. We want them to do that but we want them to have a little pain in life so the Gospel works more effectively," Mr. McKnight said.




January 13 - Bush: Iran threatens global security
Article: Wars And Rumors Of Worlds
ABU DHABI, United Arab Emirates - President Bush said Sunday that Iran is threatening the security of the world, and that the United States and Arab allies must join together to confront the danger "before it's too late."
Bush said Iran funds terrorist extremists, undermines peace in Lebanon, sends arms to the Taliban, seeks to intimidate its neighbors with alarming rhetoric, defies the United Nations and destabilizes the entire region by refusing to be open about its nuclear program.
"Iran is the world's leading state sponsor of terror," Bush said in a speech he delivered about mid-way through his eight-day Mideast trip that began with a renewed push for an Israeli-Palestinian peace pact - an accord he said whose "time has come."
"Iran's actions threaten the security of nations everywhere," Bush said. "So the United States is strengthening our long-standing security commitments with our friends in the Gulf, and rallying friends around the world to confront this danger before it is too late."
"This new era is being built with the understanding that power is a trust that must be exercised with the consent of the governed," Bush said.




January 11 - Helpful books for faith development
Article: Roman Catholic Church And The Last Days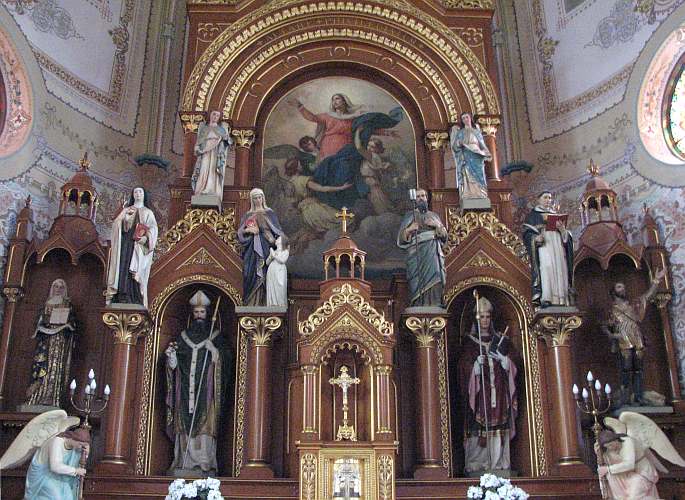 THE MASS IS NEVER ENDED: REDISCOVERING OUR MISSION TO TRANSFORM THE WORLD
By Gregory F. Augustine Pierce
This is a useful and inspiring little book, one lay Catholic's meditation on the Mass and what it means to us. "What I love most about being Catholic is the Mass," Gregory Pierce writes. "When I am aware of the Mass as a sending forth, I realize how powerful it is. Stick close to the Mass. Don't let anyone or anything distract you from what it really is. Allow it to forgive you, to prepare you, to send you forth. Leave the church as if you had been shot out of a cannon, embrace your mission to make this a better world, and develop your own spirituality of work to sustain you."
Mr. Pierce's book discusses this spirituality of the workplace at length, focusing on specific disciplines that can be practiced on the job. The Mass is Never Ended shows how such a spirituality is a powerful tool for meaning and mission in lay Catholic life.




January 12 - Former creationist preaches gospel of evolution
Article: Creation / Evolution - Creation / Evolution Debate
The Rev. Michael Dowd gave up a permanent home to travel the country spreading his gospel in the hope of reconciling disparate beliefs. But the former pastor's gospel may shock many Christians. Dowd preaches "evolution theology," a view that promotes evolutionary science and God as the ultimate reality. In Dowd's mind, you can have Darwin and the divine.

Dowd is so committed to spreading his message that he offers his book - "Thank God for Evolution! How the Marriage of Science and Religion Will Transform Your Life and Our World" - as a free download on his Web site.
For more than five years, Dowd, 49, and his wife, Connie Barlow, a science writer, have traveled the country in a high-top van that they named Angel and asked audiences from many backgrounds to consider evolution theology. Their work has drawn praise from Nobel Prize-winning scientists.




January 14 - More Americans' spiritual growth nurtured within
Article: Emerging Church
That means time is scarce, stress is high and an ordinary day - filled with chatter and other noise - permits barely a moment for the mind to rest in silence. Maybe that's why a growing number of Americans are recognizing a need to develop their inner life - if not as a spiritual practice, as a way to cultivate balance and depth in an increasingly hectic, chaotic, 24/7 world.
To many people, focusing on their "inner life" means cultivating a closer relationship with God, perhaps by developing a meditation or prayer practice or developing other spiritual disciplines. To others, it may be a more secular quest for tranquility and connectedness.
As Americans, "our lives don't support a contemplative lifestyle" so much as "a constant search for efficiency. We've got to have some way of breaking through to what's really important for us, and spiritual discipline helps us to do that."
Intentional effort can entail a traditional spiritual practice or some other activity that clears the mind by freeing it from the distractions of ordinary thinking. Many people combine several practices.




January 11 - Bush Alters Stand on Palestinians
Article: Israel And The Last Days
JERUSALEM, Jan. 10 -- President Bush said Thursday that Palestinian refugees should receive compensation for the loss of homes they fled or were forced to flee during the establishment of
Israel
and declared that there should be an end to Israel's "occupation" of lands seized in war four decades ago.
At the same time, Bush restated his past formulation that Israel cannot be expected to give up all the land captured during the 1967 war, parts of which now have large Israeli settlements, and that the two sides must make territorial compromises that reflect "current realities."
"There should be an end to the occupation that began in 1967," Bush told reporters, referring to the Middle East war during which Israel captured the West Bank, Gaza Strip and Golan Heights. The third territory was seized from Syria, but a senior White House official said Thursday that Bush intended to refer only to the Palestinian areas.
"The agreement must establish Palestine as a homeland for the Palestinian people, just as Israel is a homeland for the Jewish people," Bush added. "These negotiations must ensure that Israel has secure, recognized and defensible borders. And they must ensure that the state of Palestine is viable, contiguous, sovereign and independent."




January 15 - Hospitals tagging babies with electronic chips
Article: One World Government
Over half the birthing facilities in Ohio are being equipped with an
RFID infant protection system
placed on infants at birth to prevent them from being abducted from the hospital or from being given to the wrong mother.
"Standard protocol in the hospitals using the VeriChip system is that the baby receives an RFID anklet at birth and the mother receives a matching wristband," VeriChip spokeswoman Allison Tomek told WND. "The mothers are not asked."
Critics charge the VeriChip system is an intrusive technology solution to a problem that is rare. "Ironically, relying on RFID technology could end up making a rare occurrence more likely," Albrecht said. "Once hospital staffers rely on computer systems to track the human inventory in their care, they become less vigilant."




January 15 - FBI wants instant access to British identity data
Article: One World Government
The US-initiated programme, "Server in the Sky", would take cooperation between the police forces way beyond the current faxing of fingerprints across the Atlantic. Allies in the "war against terror" - the US, UK, Australia, Canada and New Zealand - have formed a working group, the International Information Consortium, to plan their strategy.
Biometric measurements, irises or palm prints as well as fingerprints, and other personal information are likely to be exchanged across the network. One section will feature the world's most wanted suspects. The database could hold details of millions of criminals and suspects.
The FBI is keen for the police forces of American allies to sign up to improve international security. The Home Office yesterday confirmed it was aware of Server in the Sky, as did the Metropolitan police.




January 16 - Digital Angel keeps tabs on animals
Article: One World Government
Digital Angel, a GPS and RFID tracking company, has acquired Geissler Technologies Corporation, a developer of electronic identification and imaging technologies for animals.
Joseph Grillo, chief executive at Digital Angel, said: "We believe that bringing a founder of Destron Fearing back to our company and the intellectual property and products of Geissler will further ensure that we realise our growth expectations."
Digital Angel uses RFID and GPS technologies to enable the rapid and accurate identification, location tracking and condition monitoring of people, animals and high-value assets.
"The technologies developed by Geissler include g.TAGT, a low frequency RFID device used for animal traceability, and the r.TAGT high- frequency long-range anti-collision device used for extensive animal management," said Grillo.




January 15 - Soulforce aims to 'dialogue' with six mega-churches; warning offered
Article: Perilous Times
A coalition of groups led by Soulforce is targeting six U.S. mega-churches in an effort to foster dialogue about Christian views on homosexuality. Caleb Price with Focus on the Family says the campaign by the homosexual advocacy group has a friendly fašade that belies the agenda of the group -- and that the churches targeted need to be on guard.
This spring, members of the pro-homosexual group Soulforce and its allies will visit six well-known churches throughout the nation. Dubbed as "The American Family Outing," the campaign targets the following churches: Lakewood Church (pastored by Joel Osteen), The Potter's House (T.D. Jakes), Hope Christian Church (Harry Jackson), New Birth Missionary Baptist Church (Eddie Long), Willow Creek Community Church (Bill Hybels), and Saddleback Church (Rick Warren).
According to the Soulforce website, "lesbian, gay, bisexual and transgender people" and their families will attempt to visit with members, pastors, and leaders of the churches to talk about religious views on homosexuality. Their objective? "To begin a process of changing hearts and minds" in those churches, says a document outlining the campaign, and "to educate the national public through the media on the issues of faith, family, and sexuality." The website explains that a delegation of "families" including adults and children will visit each of the six churches.




January 14 - NBC Show Criticized for Portraying Christians as Violent 'Bible Thumpers'
Article: Signs Of The Last Times
A recent "Law & Order" show portraying a leader in a college Christian ministry as anti-homosexual and Christians as "Bible thumpers" is drawing ire from a watchdog group for anti-Christian bigotry.
In the opening of the NBC show's episode last week, a leader in a college Christian ministry, who opposed homosexuality, was portrayed as being guilty of making death threats against a professor studying the "gay gene." The lead detective also refers to Christians as "Bible thumpers."
There is a relentless attempt by the media to stereotype Christians as prone to violence, said Dr. Gary Cass, chairman and CEO of the Christian Anti-Defamation Commission, as he criticized the producers as insensitive.
"There's a tendency on the side of the media to make what I call a 'moral equivalency': If you are a fundamentalist Muslim, you are violent. If you are a fundamentalist Christian, you are violent," he told The Christian Post.




January 17 - 'Saskatchewan's back': Harper
Article: Misc.
PRINCE ALBERT, SASK. Prime Minister Stephen Harper's visit to a frigid northern Saskatchewan community Wednesday appeared to bring signs of a warmer relationship between Ottawa and the province.
Mr. Harper told more than 400 Conservative supporters in Prince Albert that Saskatchewan is "a winning province." "People are pouring into this province from across Canada and around the world," said Mr. Harper.
"Saskatchewan's back. She's a have province once again, proud, self-sufficient and ready to take on a bigger role in our Canadian federation," he said.
Most of the remarks were similar to other campaign-style speeches Mr. Harper has given in Saskatchewan. There were references to support for the military, efforts to crack down on crime and improve child care policies.
"We recognize that there are some challenges ahead especially in some regions and some sectors, that's part of what brings me to Prince Albert at this time," said Mr. Harper.




January 15 - In Heart of Islamic World, Bush Puts Forth His Faith
Article: One World Religion
As he traveled from Israel to the Persian Gulf and, on Monday, to Saudi Arabia, keeper of Islam's holiest sites, Mr. Bush repeatedly cited monotheistic faith, contending that it served as the foundation for freedom, justice and representative government.

"A great new era is unfolding before us," Mr. Bush said in a speech on Sunday in an opulent hotel in Abu Dhabi, the capital of the United Arab Emirates. "This new era is founded on the equality of all people before God. This new era is being built with the understanding that power is a trust that must be exercised with the consent of the governed - and deliver equal justice under the law."
"Someday I hope that as a result of a formation of a Palestinian state, there won't be walls and checkpoints, that people will be able to move freely in a democratic state," he said, having seen Israel's security barriers and checkpoints for himself. "That's the vision, greatly inspired by my belief that there is an Almighty, and a gift of that Almighty to each man, woman and child on the face of the earth is freedom."




January 15 - Cultural Architect: Why Churches are Declining in America
Article: Emerging Church
A cutting-edge church leader known for his innovative ideas on reaching a post-modern generation for Christ contends the reason why churches are declining in America is because they are self-centered.
"My primary assessment would be because American Christians tend to be incredibly self-indulgent so they see the church as a place there for them to meet their needs and to express faith in a way that is meaningful for them," said cultural architect Erwin McManus, lead pastor at Mosaic Church in Los Angeles, to The Christian Post Monday. "There is almost no genuine compassion or urgency about serving and reaching people who don't know Christ," he added.
McManus, whose church members' average age is 25 years old, is known for breaking the "rules" of traditional church and applying spiritual creativity to engage and develop the next generation of Christian leaders.
He often explains that while the Bible does not change, the methods to effectively communicate the Word of God can.




January 18 - Sacramento schools' history textbook advocates Islam, ignores Christianity, Judaism
Article: Signs Of The Last Times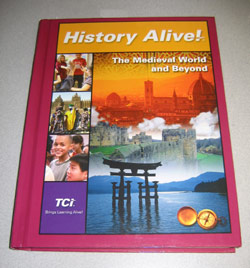 A student's parent wrote to WorldNetDaily saying that the textbook "History Alive! The Medieval World and Beyond," published by the Teachers' Curriculum Institute, devotes large portions of seven chapters out of thirty-five total to Islam or Muslim topics. The religious teachings of Islam are covered in detail, while Christianity and other religions are neglected. "This book does not really go into Christianity or the teachings of Christ, nor does it address religious doctrine elsewhere to the degree it does Islam," the concerned parent wrote.
The book reportedly references Jews or Judaism four times. Once it indicates that Jews were tortured by Crusaders to force them to convert to Christianity. Other references point to Jews being blamed for the plagues and problems of the times. "It does not talk about the Jews as making a significant impact on the culture at large," the parent wrote.
.- A textbook used in Californian seventh- grade history classes at public schools has been criticized for proselytizing for Islam and bias against Christianity, WorldNetDaily reports. The textbook is part of a curriculum that teaches students to write Arabic by copying sentences from the Quran.




January 15 - 'Islamic Jesus' hits Iranian movie screens
Article: Misc.
A director who shares the ideas of Iran's hardline president has produced what he says is the first film giving an Islamic view of Jesus Christ, in a bid to show the "common ground" between Muslims and Christians.

"Gibson's film is a very good film. I mean that it is a well-crafted movie but the story is wrong -- it was not like that," he said, referring to two key differences: Islam sees Jesus as a prophet, not the son of God, and does not believe he was crucified.

Talebzadeh insists it aims to bridge differences between Christianity and Islam, despite the stark divergence from Christian doctrine about Christ's final hours on earth.

"By making this film I wanted to make a bridge between Christianity and Islam, to open the door for dialogue since there is much common ground between Islam and Christianity," he said.




January 19 - Russia: We may use nukes if threatened
Article: Wars And Rumors Of Wars
Russia's military chief of staff said Saturday that Moscow could use nuclear weapons in preventive strikes in case of a major threat, the latest aggressive remarks from increasingly assertive Russian authorities.
"We have no plans to attack anyone, but we consider it necessary for all our partners in the world community to clearly understand ... that to defend the sovereignty and territorial integrity of Russia and its allies, military forces will be used, including preventively, including with the use of nuclear weapons," Gen. Yuri Baluyevsky said.
The comments from the hawkish Baluyevsky did not appear to mark a policy shift for Russia, whose leaders have stressed the need to maintain a powerful nuclear deterrent and reserved the right to carry out preventive strikes.
"Baluyevsky's statement means that, as before, we cannot count on our conventional forces to counter aggression," Golts told Ekho Moskvy radio. "It means that as before, the main factor in containing aggression against Russia is nuclear weapons."




January 19 - Spaniard becomes Jesuits' new "black pope"
Article; Roman Catholic Church And The Last Days
VATICAN CITY (Reuters) - Spaniard Adolfo Nicolas was elected the Jesuits' "black pope," as the head of the largest and perhaps most influential, controversial and prestigious Catholic order is known, in a secret conclave on Saturday.

Jesuit superior generals are known as "black popes" because, like the pontiff, they wield worldwide influence and usually keep their position for life -- and because their simple cassock is black, in contrast to the pope who dresses in white.
The 468-year history of the Jesuit order has often included stormy relations with the Vatican. Benedict's predecessor, Pope John Paul, believed the order had become too independent, leftist and political, particularly in Latin America.




January 18 - United Methodist, Lutheran Churches Pursue 'Full Communion'
Article: Ecumenical Movement - Misc.
The United Methodist Church and Evangelical Lutheran Church in America will ask its members to approve "full communion" between the two bodies starting this spring.
Church leaders agreed to take another step toward unity between the two major church denominations during their last round of dialogue in December.
Full communion essentially means "acknowledging one another's ministries as valid," and wanting to be involved in mutual decision-making, explained the Rev. W. Douglas Mills, an executive with the United Methodist Commission on Christian Unity and Interreligious Concerns, according to the United Methodist News Service.
Although full communion is a clear step towards full unity, Mills added, "We don't know what full unity is or can look like."
An interim "Eucharistic sharing" agreement was approved by the United Methodist Council of Bishops in May and by ELCA representatives in August 2005.




January 19 - Author's Brand Of Christianity Strikes a Chord With Young Adults
Article: Emerging Church
Donald Miller still loves God and Jesus. Don't misunderstand him. His problem is with Christianity, at least how it's often practiced. "It's a dangerous term, so I try to avoid it," said Miller, who considered giving up his career as a Christian writer and leaving the church in 2003 because he couldn't attend services without getting angry.
To quell his rage, he banged out a memoir of his experiences with God, stripped of the trappings of religion. "Blue Like Jazz: Nonreligious Thoughts on Christian Spirituality" sold just enough to pay a few months' rent. Then five years later, spurred by a grass-roots movement of 20-something Christians longing to connect to God without ties to the religious right, the book became a sudden hit.
Christians tired of the "life is perfect" mantra of some churches revel in his ability to talk unashamedly about smoking pot, living in a hippie commune and the idea that God isn't a Republican.




January 20 - Scientists find missing link - and it's a fish finger
Article: Creation Evolution - Creation Evolution Debate
HUMANS could be closer to pond life than had been realised. Researchers have linked a raft of our anatomical and genetic features with fishy ancestors that lived hundreds of millions of years ago.
They have found that the origin of human hands and fingers could lie in the emergence of a finned fish 365m years ago. Similarly, the sophisticated joints that give us the ability to run, grip and turn may owe their existence to a sea creature known as the tiktaalik that lived in the Arctic 375m years ago.
Even our acute vision may be a legacy of an even earlier ancestor, similar to a jellyfish, whose genes have been adapted to play a crucial role in the human eye.
"An entire tree of life, from microbe to worm, to fish and mammal, is embedded inside of us. We can uncover our past by studying fossils and understanding our DNA," said Neil Shubin, professor of anatomy at Chicago University.




January 20 - Papal Message for World Day of the Sick
Article: Roman Catholic Church And The Last Days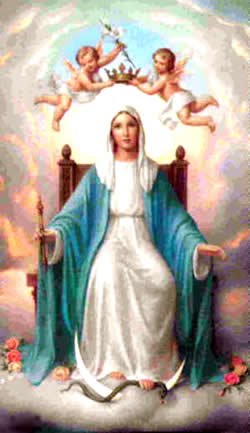 This year this significant day is connected to two important events for the life of the Church, as one already understands from the theme chosen 'The Eucharist, Lourdes and Pastoral Care for the Sick': the one hundred and fiftieth anniversary of the apparitions of the Immaculate Mary at Lourdes, and the celebration of the International Eucharistic Congress at Quebec in Canada. In this way, a remarkable opportunity to consider the close connection that exists between the Mystery of the Eucharist, the role of Mary in the project of salvation, and the reality of human pain and suffering, is offered to us.

One cannot contemplate Mary without being attracted by Christ and one cannot look at Christ without immediately perceiving the presence of Mary. There is an indissoluble link between the Mother and the Son, generated in her womb by work of the Holy Spirit, and this link we perceive, in a mysterious way, in the Sacrament of the Eucharist, as the Fathers of the Church and theologians pointed out from the early centuries onwards. Mary restored to salvation what Eve had destroyed by her sin'.




January 10 - Did Insects Kill the Dinosaurs?
Article: Creation / Evolution - Misc.
The first has to do with the period's cataclysmic close. In lots of people's minds, the mystery of what killed the dinosaurs and other species - paving the way for the rise of mammals - was solved a couple of decades ago: a giant asteroid or comet slamming into the Earth, resulting in a dust cloud that shrouded the sun, cooled the planet dramatically and killed off plants and animals wholesale. It's a compelling story, but plenty of scientists never completely bought it. So alternate theories - the dinosaurs succumbed to allergies, from the rise of flowering plants, or to world-shaking volcanoes in what's now India, or to disease - have always bubbled around the periphery of the conventional wisdom.
Among other things in their lode, they've found ticks, nematodes, biting flies and all sorts of other nasties, including intestinal parasites, dating back to the Cretaceous period. From some of the insects, the Poinars have extracted microbes that cause leishmania and malaria - evidently new pathogens back then, against which dinosaurs wouldn't have had much resistance.
The authors aren't arguing that the dinos all died in a massive epidemic; rather, the constant wear and tear of illness weakened the dinosaurs so that other catastrophes, like comets and volcanoes, could have finished them off.




NEWS ALERT - January 16 - Hindu, Muslim and Jewish leaders bless Catholic high school students
Article: One World Religion
Reno, Jan 16, 2008 / 04:02 am (
CNA
) .- An interfaith prayer service at a prominent Nevada Catholic high school brought together leaders from different denominations and religions to bless the students.
Christian, Jewish, Muslim, Hindu, and Buddhist leaders gathered at Bishop Manogue High School in south Reno for the blessing ceremony.
""We commit ourselves to persevere in constant prayer for unity within the human race, and through concrete gestures of reconciliation and dialogue to seek to bring forth peace in our world," they said.
The service was organized by Father Charles T. Durante, pastor of St. Teresa of Avila Catholic Community in Carson City. He began the prayer service by invoking the Holy Spirit, saying "We start our prayer by recognizing that we are in God's presence."
A local rabbi performed a Hebrew recitation, while a Hindu chaplain recited Sanskrit slokas from the Rig-Veda. There was also a Buddhist text reading, along with a reading from the Letter to the Thessalonians from an Episcopalian minister. An imam also gave a reflection address quoting the Quran.




NEWS ALERT - January 16 - 7-year plan aligns U.S. with Europe's economy
Article: One World Government
Six U.S. senators and 49 House members are advisers for a group working toward a Transatlantic Common Market between the U.S. and the European Union by 2015.
The plan - currently being implemented by the Bush administration with the formation of the Transatlantic Economic Council in April 2007 - appears to be following a plan written in 1939 by a world-government advocate who sought to create a Transatlantic Union as an international governing body.
An economist from the World Bank has argued in print that the formation of the Transatlantic Common Market is designed to follow the blueprint of Jean Monnet, a key intellectual architect of the European Union, recognizing that economic integration must inevitably lead to political integration.




January 14 - Benedictines governed by ancient rules
Article: Roman Catholic Church And The Last Days
HULBERT - Lunchtime visitors to Clear Creek Monastery participate in ancient traditions stemming from the time of St. Benedict, founder of the Benedictine Order.

As guests enter the dining hall, the leader of the community pours water over their hands from a pitcher, catching it in a basin and offering them a towel, an ancient rite of friendship.

Before sitting down to eat, monks stand behind their chairs and sing in Gregorian chant.

According to the Catholic Encyclopedia, Chapter 38 of the Rule of St. Benedict "prescribes reading aloud during meals, which duty is to be performed by such of the brethren, week by week, as can do so with edification to the rest. Signs are to be used for whatever may be wanted at meals, so that no voice shall interrupt that of the reader." After the meal, monks rise, stand behind their chairs, and again sing in Gregorian chant.

The Rule of St. Benedict has influenced monastic life in the West for 1,500 years.




January 13 - Prisoners 'to be chipped like dogs'
Article: One World Government
Ministers are planning to implant "machine- readable" microchips under the skin of thousands of offenders as part of an expansion of the electronic tagging scheme that would create more space in British jails.
Amid concerns about the security of existing tagging systems and prison overcrowding, the Ministry of Justice is investigating the use of satellite and radio-wave technology to monitor criminals.
But, instead of being contained in bracelets worn around the ankle, the tiny chips would be surgically inserted under the skin of offenders in the community, to help enforce home curfews. The radio frequency identification (RFID) tags, as long as two grains of rice, are able to carry scanable personal information about individuals, including their identities, address and offending record.
The tags, labelled "spychips" by privacy campaigners, are already used around the world to keep track of dogs, cats, cattle and airport luggage, but there is no record of the technology being used to monitor offenders in the community. The chips are also being considered as a method of helping to keep order within prisons.

We hope the Weekly News In Review has been a blessing to you.
In Jesus,
Roger Oakland