As Bryce Homes family in Kenya, we remain ever thankful to see the widows and vulnerable women as well as the orphans under their care continue to get support. Ever since the Program came to life in the Western part of Kenya, many lives have positively been impacted and still counting. In this Program, widows and other cases of married/single but vulnerable women regularly, in a monthly basis, receive donations in kind. Every household, which are commonly marked as BH, receive various gifts in form of foodstuff and detergent for laundry. This unit of provision usually takes these households for about three weeks meaning they have to work hard for a living to supplement what they receive.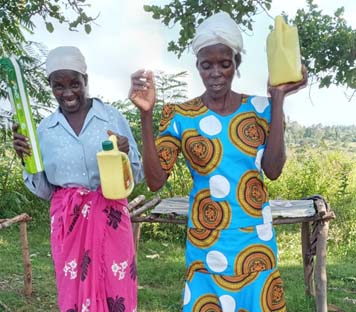 The kind of joy that your donation puts on the faces of these widows
At the early stages of the program, the pioneer widows in the program benefitted from the housing program where those with dilapidated temporary houses where helped build more durable ones. Pit latrines and bathrooms were other durable gifts that accompanied the housing program. Moreover, children in these homes were gifted by solar lamps that aided their studies at home by provision of quality light for vision. Wooden stoves with chimneys were other additional benefits which still remain in these households.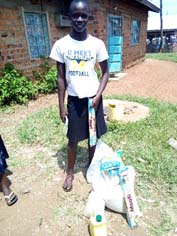 Orphaned and vulnerable children too benefit rom this program. Thank you, readers, for putting smile in their faces.
With time, it became a concern on how to keep some of these households sustainable hence the saying 'teach a man how to fish rather than giving the fish'. We realized the significance of engaging some of these Christian women in small businesses what we refer to as SBO (Small Business Opportunities). We identified comparatively younger widows in good health who could easily venture into the small businesses if given little capital. Those who were not able to do business but are blessed with some property were encouraged to practice gardening. We have so encouraging reports on these opportunities.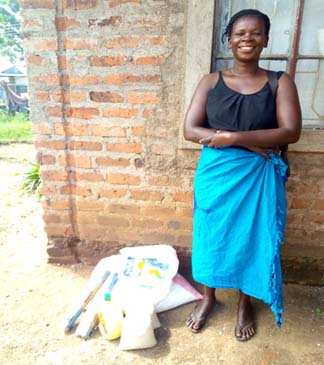 Eunice is our role model in SBO Program.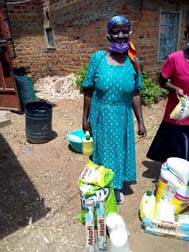 Quite elderly widows like Mary, in blue dress, are exempted from SBO Program since they lack the needed energy for business.
We, as a Board, encourage our readers to continue supporting these little known people in the society. We find it so encouraging to see such families getting their hopes rekindled. We continue to pray for you and promise that we will remain steadfast to put smile in the faces of these lowly children of God.