Children are wonderful gifts from God and that is the reason why we have highly valued them in this program. Out of the 33 households, those which house the least number of children have two while majority of them have between four to six children. Raising such large number of children as a widow or vulnerable single mother is a nightmare.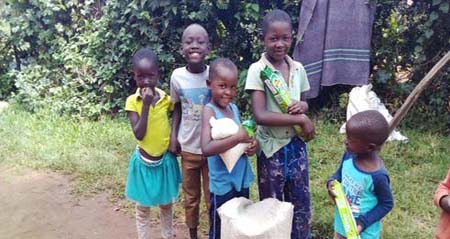 This is how beautiful it is when children are well taken care of.
Bryce Homes Program has become very instrumental in providing for these households to supplement the little resources that some of these households may be having. There are cases where the entire household solely rely on the monthly support that is made available through kind donations from the readers. It is also important to note that some of the homes (BHs) constitute of very elderly grandparents who have taken the role of parenting their grandchildren following the demise of their (children's) parents. Such cases are so rampant due to the effects of diseases such as HIV/AIDS that cut short the lives of both parents. It is also worth noting that some of the children were born with the disease hence the need for proper nutrition and regular administration of ARVs and vitamin C as a supplement. Over a decade now, this program has been doing its best to address these challenges and now we have a number of success stories among the children.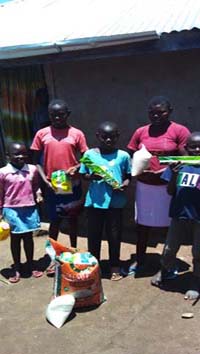 Children of BH #21 collectively receive the April support. This is the average number of children per household in the program.
Though the need for basic education for these children is very key, this program mainly focuses on their nutrition as they seek educational help from other organizations as well as from the local government. Through sound administration courtesy of the Bryce Homes Kenya Board, these children have always been given voluntary guidance and counseling and this has given them a lot of encouragement to move on. It is important to note that other assistances provided to these households like the solar lamps indirectly benefited these children since their studies are made possible when at home with the availability of light. Some of these gadgets may however require maintenance for a sustainable lighting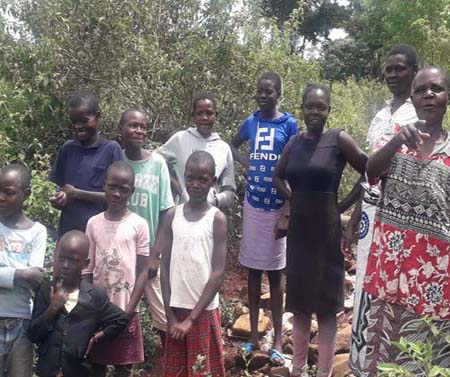 Such are the expectant faces of children being supported under this program. We encourage all readers to keep on standing with these little ones.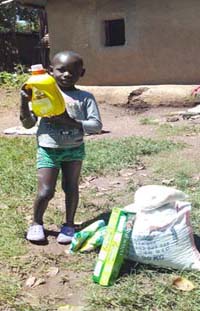 Their second month in the program and this is a good news to the little boy.


This month when we went round, in a three days' visit to every household as always, we discovered that a number of children in this program were only little babies when they got into this program. It is so encouraging and amazing to see such children now grown and are now adolescents. Those who were toddlers are nearly teenagers now and these are good testimonies.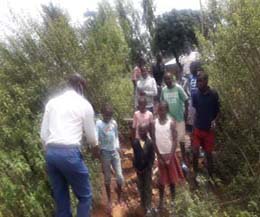 Motivating these children to grow up as God fearing persons is key. Lukio greeting some of the Bryce Homes children as we reached BH #38
These children are now home for a one-month holiday from school meaning their mothers and grandmothers (in the case of total orphans) have a duty to keep watch over them and provide for their developmental needs. We always advise them to give them time to play and not subject them to forced child labor. This can best be promoted by providing them with play gadgets such as balls for the boys and jumping ropes for the girls.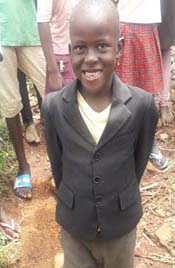 This is Gideon. He was just a month old when the mother got in to this program. He is growing in cheer and that is our joy and a testimony. This is why we encourage everyone to keep up the good work of charity.
In conclusion, we find this program warmer and lively when we put these children first. We therefore encourage you to continue with the good mission of putting a smile in an orphan's face.